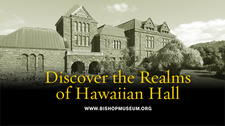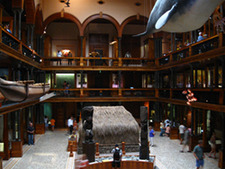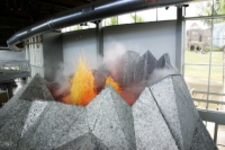 Adult (ages 13 and up) Price:
$19.95
-
Members Price:
$18.20
Youth (ages 4 - 12 years) Price:
$14.95
-
Members Price:
$13.45
Child ( ages 3 and under) Price:
$0.00
-
Members Price:
$0.00
Senior (over 65 years of age) Price:
$17.95
-
Members Price:
$15.45
Bishop Museum is the largest museum of natural and cultural history in Hawai'i and the Pacific. Bishop Museum was founded in 1889 by Charles Reed Bishop as a memorial to his wife, Princess Bernice Pauahi Bishop, the last direct descendant of King Kamehameha I. The original collections were based largely on the royal family heirlooms. Today, the Museum is recognized as the principal museum of the Pacific, housing the world's largest collection of Hawaiian and Pacific artifacts and natural history specimens.

There are many facets of the Museum for you to explore. Artifacts in our Polynesian and Historic Hawaiian Hall capture the cultural legacy of the islands with the most unique collection in the world. Our planetarium uncovers the secret of celestial navigation. Traveling exhibits and educational programs in the Castle Memorial Building provide insights and exceitement for everyone in the family. Bringing these together are Museum docents, who tell stories that you will remember for a lifetime.

Daily programming includes guided exhibit tours, dramatic storytelling, planetarium shows, lava melting demonstrations, garden tours and much more.