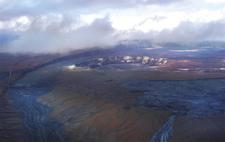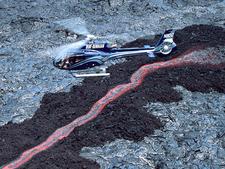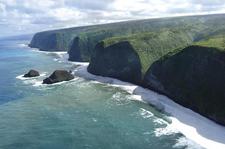 Adult Price:
$562.50
-
Members Price:
$472.50
Child Price:
$562.50
-
Members Price:
$472.50
Discover both the Big Island's beauty and its volcanic fury. Experience all the awesome spectacle of Madame Pele's lava and volcanic badlands, then explore lush rainforests and the Hamakua Coast. Finally, dozens of cascading waterfalls, provide the perfect finish to the ultimate Big Island adventure.

We at Blue Hawaiian Helicopters have the most exciting news ever to hit the helicopter industry in Hawaii; The introduction of our new, 21st-century helicopter, the American Eurocopter EC130-B4, better known as the ECO-Star -- so named because it is ultra-QUIET, ultra-spacious (23% more interior room), ultra-fuel efficient, with far more cockpit glass for a far more sweeping view. In short, the ECO-Star makes a helicopter flight, which is already one of the greatest tour experiences possible, even better. Indeed, the ECO-Star has now established an entirely new benchmark in environmentally responsible air touring.
Accommodation Information:
You can cancel or change your reservation at no charge if you give us 24 hours notice prior to your scheduled tour time. Cancelations within 24 hours are assessed a 50% cancellation charge. No Shows are assessed a 100% cancellation charge.