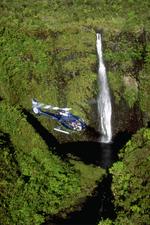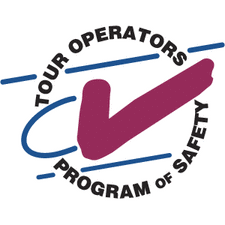 Tour times:
Adult Price:
$233.39
-
Members Price:
$196.05
Child Price:
$233.39
-
Members Price:
$196.05
Over twenty years on Maui, fifteen years on the Big Island, and five years on Kauai, Blue Hawaiian has brought its award-winning service to Oahu, making us the only helicopter tour company operating on all four principal neighbor islands.

Join us on a first-class Eco Adventure over the Iconic island of Oahu. You'll fly the incredible new American Europter ECO-Star. This state-of-the-art marvel gives you 23% more interior room, individual Business Class style seats, two-way communication with your pilot, and expansive glass for outstanding sweeping views of Oahu's most iconic sights that have been made famous over the years.

Waikiki Beach is just the beginning. Experience the phenomenal scenery of this amazing island's hidden rainforests, lush valleys, and beaches. You'll glide over the vivid turquoise coral reefs of Waikiki, look down into the extinct volcano of Diamond Head, view crescent-shaped Hanauma Bay, Whitesand Waimanalo Beach, Chinaman's Hat and the beautiful coral formations in Kaneohe Bay. You'll soar over the cliffs of the Nuuanu Valley Rainforest, then fly along the breathtaking coastline to Sacred Falls and the panoramic Dole Pineapple Plantations. Your Blue Skies of Oahu adventure will also include sweeping views of Pearl Harbor, the Arizona Memorial and the Battleship Missouri.

Tours originate in Honolulu near the airport.