Phone: 808-575-9575
Toll Free: 888-922-2453
Year Established: 1994
Haleakala Bike Company is Maui's most experienced, most affordable Haleakala downhill tour company. Home of the original Freestyle Haleakala downhill. The freedom and independence of biking down the volcano at your own pace. No lines to follow, no timetable to keep, it's your day on the mountain. Remember, just have fun!
ACTIVITIES: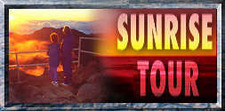 Experience the Sunrise at Haleakala... The House of the Rising Sun on this unforgettable tour!
You will be taken to Haleakala's 10,023' summit to view the sunrise at the rim of the crater and then be taken to the base of Haleakala National Park at 6,500 feet to begin your 23 mile downhill bike tour!
A van tour is available for those wanting to experience Haleakala and the upcountry area, just not on a bike.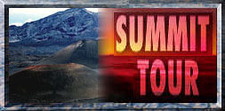 Trips that go at our 9am departure time

With the Summit Deluxe, you trade the sunrise for more sleep. You'll be taken to the crater at 9am (call for check in time) to enjoy the views of the Summit and Crater. After a 3,000 foot drop over 10 miles, you begin your 23 mile bike ride from the park entrance and curve around 29 switch backs down Haleakala.

Ride down through Upcountry Maui and see farms, lodges, galleries Kula botanical gardens, boutiques, shops, and wonderful restaurants where you can enjoy a leisurely meal.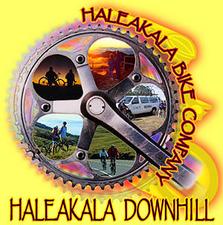 Our rental package allows you to pick up the equipment one day and you don't have to return it until 4:00PM the next day.

We provide a Gary Fisher bike, helmet, rain gear, tool and flat repair kit, and rack for your vehicle.
Our popular day trip for you repeat offenders. Self-guided bike ride from 6500'. No crater, no park tour with this one. If you have been up mountain before and have no further interest in viewing the crater, summit, or National Park, then this affordable tour is just for you.
Cancellation Policy:
CANCELLATION POLICY
All paid bookings will be charged a ten percent (10%) cancellation fee in the last 15 days before departure. It is our way of charging off processing fees associated with a sale that is otherwise unrecoverable. The last 48 hours before departure, you will be charged a fifty percent(50%) cancellation fee. The last 24 hours before the tour - Absolutely no refund. No Refunds on "No Shows".
Activities may be canceled by Haleakala Bike Co. for reasons including but not limited to inclement weather, lack of participation, etc. In the event of a canceled activity the following options will be available to the clients. A trip that is cancelled prior to any provided transportation into Haleakala National Park will result in a NO CHARGE and the option to RESCHEDULE. Any activity called off at the designated staging area after entering Haleakala National Park will be charged an automatic 50% of the total trip cost and have the option of rescheduling their bike ride for the balance of the original price.
Any activity canceled or rescheduled by the individual clients within 24 hours of their activity date including the day of the activity, will be CHARGED IN FULL on the original scheduled day of their activity. Customers that are unable to reschedule will receive a rain check voucher for the activity that can be redeemed at a later date.
Customers that choose to opt out of the bike ride portion for personal reasons that may vary, will be charged in full, but will receive a rain check voucher that they may use at a later date based on space available.
After all these years, we finally had to institute a policy. Sorry!