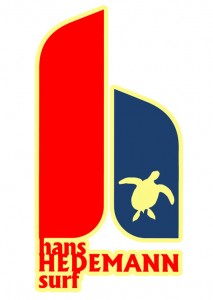 Phone: 808-924-7778
Year Established: 1994
Whether you're a seasoned surfer looking for local knowledge, or a brand new surfer ready to catch that first wave, Hans Hedemann Surf School can help teach you what you need to know and make the most of your Hawaiian experience.

We're located at: 2863 Kalakaua Avenue, Honolulu, Hawaii 96815

PHONE:(808)924-7778 EMAIL: info@hhsurf.com

Open 7 days a week from 8 am to 5 pm. Surf, Stand Up Paddle & Bodyboard Lessons go out daily at 9 am, 12 noon, and 3 pm. North Shore Surf Adventure packages available daily.
ACTIVITIES:
Group Lessons are teams 3 to 4 surfers* with one surf instructor.
Semi-Private Lessons are two surfers with one surf instructor.
Private Lessons have one on one surf instruction.
The surf lesson starts with a land lesson 20 minutes: Learn proper paddling technique, turning the surfboard, maneuvering over waves and positioning to stand up and ride your first wave. You will also learn proper water safety and etiquette. The rest of the time is spent in the water learning to stand and ride waves!

*For safety reasons, children under the age of 13 are required to take a private lesson instead.

We're open daily from 8 am to 5 pm, with lessons that go out at 9 am, 12 noon, and 3pm in two locations- Waikiki Parkshore Hotel and North Shore at the Turtle Bay Resort.

Check out our website for more pictures and details: http://wwww.hhsurf.com
Group Lessons are teams 3 to 4 surfers* with one surf instructor.

Semi-Private Lessons are two surfers with one surf instructor.

Private Lessons have one on one surf instruction.

The surf lesson starts with a land lesson 20 minutes: Learn proper paddling technique, turning the surfboard, maneuvering over waves and positioning to stand up and ride your first wave. You will also learn proper water safety and etiquette. The rest of the time is spent in the water learning to stand and ride waves!

*For safety reasons, children under the age of 13 are required to take a private lesson instead.

We're open daily from 8 am to 5 pm, with lessons that go out at 9 am, 12 noon, and 3pm in two locations- Waikiki Parkshore Hotel and North Shore at the Turtle Bay Resort.

Check out our website for more pictures and details at http://wwww.hhsurf.com
Group Lessons are teams 3 to 4 surfers with one surf instructor.

Semi-Private Lessons are two surfers with one surf instructor.

Private Lessons have one on one surf instruction.

The surf lesson starts with a land lesson 20 minutes: Learn proper paddling technique, turning the surfboard, maneuvering over waves and positioning to stand up and ride your first wave. You will also learn proper water safety and etiquette. The rest of the time is spent in the water learning to stand and ride waves!

*For safety reasons, children under the age of 13 are required to take a private lesson instead.

We're open daily from 8 am to 5 pm, with lessons that go out at 9 am, 12 noon, and 3pm in two locations- Waikiki Parkshore Hotel and North Shore at the Turtle Bay Resort.

Check out our website for more pictures and details at http://wwww.hhsurf.com
Cancellation Policy: As a courtesy for our scheduled surf instructors, please call at least 24 hours in advance to cancel or reschedule our surf experience. Noncompliance will result in fees as follows: Before 24 hours = None | 12 to 24 hours = 50% | 0 to 12 hours = 100%