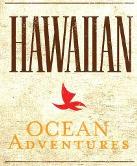 Phone: 808-247-3559
Year Established: 2009
Providing authentic Hawaiian Sailing Canoe tours on Oahu. Learn about the history and the culture of Hawaii on board a traditional Hawaiian Sailing Canoe.
ACTIVITIES: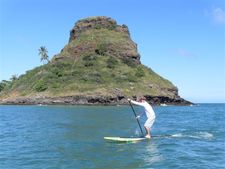 Check out one of the newest sports in Hawaii. SUP is a great workout for all ages. You will learn to SUP in the calm waters of Kualoa. Once you are comfortable we can paddle to the island of Mokoli'i (Chinaman's Hat). This sport offers a very unique view of the ocean around you.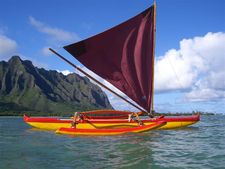 Join us for a truly authentic and traditional Hawaiian experience aboard our Hawaiian Sailing Canoe. Learn about traditional Hawaiian practices of canoe building, navigation, and voyaging while sailing in the beautiful waters of Kualoa.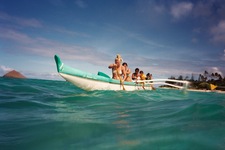 Experience the beautiful waters of Kualoa while paddling in one of our traditional Hawaiian paddling canoes. This adventure offers you a chance for a light workout while paddling as our ancestors did and enjoying the beauty of this sacred area.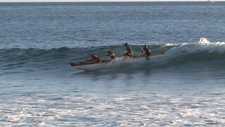 This adventure is designed for the more extreme at heart. We will paddle a Hawaiian surfing canoe to a reef break a few hundred yards from shore. This adventure provides a great workout and is considered an extreme sport. This tour is wave dependant, if there is no surf, it will be conducted as a canoe paddling adventure.
Cancellation Policy: Check here acknowledging that there is a 10% cancellation service charge, for any cancellation prior to 48 hours before your reservation. Any cancellation made within 48 hours of your activity reservation will be charged a 100% cancellation charge. All guest must sign liability waivers for activities.