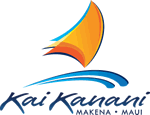 Phone: 808-879-7218
Year Established: 1987
Maui's finest sailing catamaran, offering first class Molokini snorkel excursions, whale watching, and sunset cocktail cruises from the golden sands and tranquil waters of Makena Beach. Only a 15 minute boat ride to Molokini-- we get you there faster, and in high style!
ACTIVITIES:
Encounter endangered Humpback whales during their winter migration to Hawaii's waters. This 2 hour morning Whale Watching Tour is exciting and educational. Relax while we watch the Whales along the magnificent Maui coast line. A continental breakfast, juice and coffee are included.

Toast to your sweetheart, family and friends as you casually cruise the Pacific Ocean, witnessing a spectacular Maui sunset. This 2 hour trip includes Maui Farm to Table served with a smile by our hospitable crew, a wine paring as well as open premium bar with local beers on tap and champagne. This special menu prepared by Chef Kulis of Capische!
Cancellation Policy: In order for you to receive a refund, we require notice of your intention to cancel 24 hours prior to check in for groups of 1-3 people; 48 hours for groups of 4-5 people, 72 hours for groups of 6-9 people and 2 weeks prior for 10 or more people. Cancellations made after the grace period for your group size will result in a 100% charge being incurred (no refund). All cancellations will incur a 3% credit card charge fee.