Phone: 808-667-2222
Toll Free: 888-842-7663
Year Established: 2004
Ride horses in our big back yard; ride the West Maui mountains.
ACTIVITIES: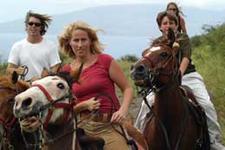 This is what West Maui is all about; the most gorgeous sunsets in the world! Snacks and Refreshments served.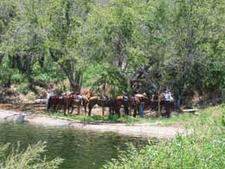 check in 8:30am, we ride along Kauaula Stream on the south rim of Kauaula Valley to a lookout at approx 1,200 ft elevation. From this vantage point we are able see the old hydro electric plant , built in the 1920's, old sugar cane terraces and irrigation ditches and incredible views all the way to the old Pioneer Mill, Lahaina town and harbor.

The guides provide a commentary on Hawaiian history. Snacks and Beverages served.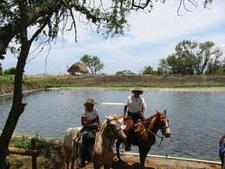 Check in 10:30 am. We ride to the beautiful Launiopoko Valley. The trail is nestled up against the foothills of the West Maui Mountains. During the ride you'll experience incredible views of Molokai, Lanai and Lahaina Town and Harbor.

Lunch is served at our authentic Hawaiian hale, situated adjacent to a fresh water reservoir. Sandwich-Lunch, Snacks and Beverages included.
Cancellation Policy: I understand that there is a 48 hr cancellation policy and all cancellations are subject to a 3% cancellation fee. There is a weight limit of 250 lbs & a minimum age of 7.