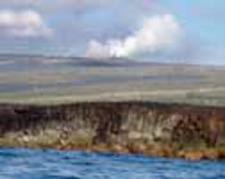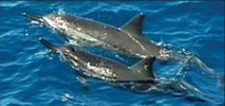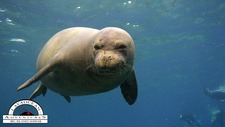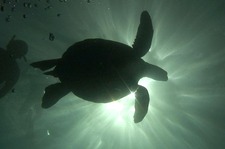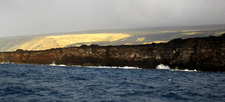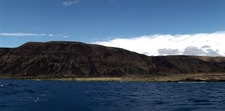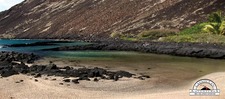 Adults (13+) Price:
$215.00
-
Members Price:
$215.00
Junior (7 -18) Price:
$190.00
-
Members Price:
$190.00
Kama'aina Price:
$200.00
-
Members Price:
$200.00
Kue'waPrivate (6 Max) Price:
$1500.00
-
Members Price:
$1500.00
Lavakai Private (12 max) Price:
$2400.00
-
Members Price:
$2400.00
1 tank SCUBA Dive Price:
$265.00
-
Members Price:
$265.00
Halape is Paradise Found! This getaway lets you to choose your Big Island Adventure, Snorkel, Dive, or Relax in Hawaii Volcanoes National Parks secluded natural wonder known as Halape. An Ocean Volcano Tour of a lifetime awaits you on this Big Island of Hawaii castaway cruise!

This unique 6 hour Big Island ocean cruise is aimed at guests seeking a full day ocean adventure in Hawaii to Discover East Hawaii's hidden ocean treasures!
Are you looking to be adventurous while on the Big Island, then this is the tour for you. Imagine relaxing on a white sandy beach, viewing active volcanoes from the sea, swimming & snorkeling with the tropical fishes, exploration SCUBA Diving exclusive dive sites, it's all available on this 6 hour Hawaii adventure tour.

The US Coast Guard inspected 24 passenger LavaKai is East Hawaii's premiere boat for snorkeling & diving. She was designed specifically for those seeking Hawaii's ultimate snorkel & dive adventure tours. Don't get stuck in the Kona tourist traps/crowds, we limit our passenger count to 12 per trip to ensure you an intimate, uncrowded Big Island ocean adventure.

Big Island Lava Boat LavaKai's aluminum hulled catamaran design paired with reliable twin Honda 225's allows faster speeds and smoother rides then mono-hulled and fiberglass boats. Secluded Big Island destinations previously inaccessible, have now become accessible.

East Hawaii's remote underwater world is a vast area of exploration dives & snorkeling. These secluded waters offer incredible schools of brightly colored tropical fish, lava caves rich in sea life, stunning coral formations and pristine ocean diving conditions. East Hawaii is also a known breeding ground for Hawksbill Turtles, so there's always a chance you might get a rare glimpse of the rare Hawksbill turtles. We've even had an endangered Monk Seal swim with us a few times as well as giant Manta Rays & Eagle Rays.

This Big Island getaway castaway takes you to see secluded white & black sandy beaches far away from the Kona crowds. We specialize in Big Island Boat Tours to remote locations guaranteed to amaze even the most seasoned Big Island travelers. Come discover hidden Hawaii's secret destinations along the Puna Coastline! Located in the shadow of active volcano Kilauea inside Hawaii Volcanoes National Parks amazing Lava Fields is a first class oasis of white sandy beaches, tropical coconut groves, abundant sea life, cool ocean breezes, a Big Island ocean paradise like no other. This secluded Hawaii destination is rich in history ranging from geology, Hawaiian culture, tropical fish, wide array of wildlife, and is accessible only by a 15 mile hike across hot lava flows or by cruising one of our volcano boats. During our Big Island castaway adventure your Big Island ocean guides will inform you of coastline sights including: 3 Black Sand Beaches (Kaimu,Kalapana,Foxes), the giant seacliffs created during from the 65 acre East Lae`apuki bench break, the Holei Sea Arch, panoramic views of Hawaii Volcanoes (Kilauea, Mauna Loa, Mauna Kea), views of the ongoing active Kilauea eruption, Halape iki, Keauhou Landing, Apua Point, Pu'u Kapukapu Pali (hillside), the great Crack, and many other unique Big Island highlights. Whether you are going to be snorkeling or SCUBA diving, underwater features colorful reef formations full of incredible schools of tropical fish, sea life rich lava tubes, and an opportunity to see rare species of marine life which include Hawaiian Green Sea Turtles & Dolphins.

Snorkel & Dive in a secluded paradise!
$215 taxes included (Minimum Age: 7 Years)
Tuesdays & Thursdays 5AM (PM Tour 2PM)
6-Hour Cruise Includes:
- Visit remote White & Black Sand Beaches
- Photo ops galore secluded shoreline scenery
- Enjoy a Historical overview of sights
- View active Volcano Kilauea's current eruption
- Snorkel with Tropical Fish, Turtles & Marine Life
- SCUBA dive into an exotic underwater paradise
- This exclusive cruise is limited to 12 guests.
- Snorkel gear with friendly instruction
- A guided snorkel tour of the reef
- Fresh island foods, lunch & beverages
- Extreme SCUBA fun for divers of all levels.
This Snorkel & Dive getaway is serious ocean fun guaranteed to quench your thirst for adventure!!!
A must do Hawaii adventure on East Hawaii's less known Hilo side.
LavaKai Features:
- 34' Armstrong Marine power catamaran (Built in 2003)
- Experienced friendly crew
- Side door for easy water access
- A Restroom & fresh water showers
- Roomy, covered seating
- Snorkel gear and instruction
- Flotation devices of all types
Additional Options:
- Refreshments ( soda, juice, water)
- 1-tank scuba dive $50 w/gear, $75 w/o gear
Are you looking to be adventurous while on the Big Island?
Any health or issues pregnancy's please consult your doctor before booking.

Adults (13+):

Junior (7 -18):

Kama'aina:

Kue'waPrivate (6 Max):

Lavakai Private (12 max):

1 tank SCUBA Dive:
Accommodation Information:
Reservations cancelled before 48 hours receive a 90% refund. All cancellations will be assessed a 10% processing fee Cancellations Less than 48 hours will not be refunded it doesn't allow enough time to rebook seats. No Shows will also be charged. Guests need to be 4 years old, able to climb a 10 ft ladder, tour not recommended for people with recent injuries, frailness, obesity, osteoporosis, pregnancies, back, neck, joint pain. expect the ocean to be rough