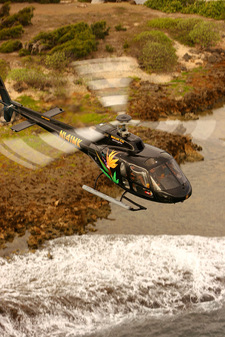 Tour times:
Passenger Price:
$380.40
-
Members Price:
$342.36
Child Price:
$316.47
-
Members Price:
$284.82
Passenger Price:
$396.56
-
Members Price:
$356.90
Child Price:
$325.08
-
Members Price:
$288.07
Passenger Price:
$369.63
-
Members Price:
$332.67
Child Price:
$327.93
-
Members Price:
$295.14
Passenger Price:
$401.94
-
Members Price:
$361.75
Child Price:
$346.03
-
Members Price:
$311.43
This tour is our finest offering and is far and away our most popular tour. This grand adventure includes everything in our other tours but continues on past Sacred Falls, over the Polynesian Cultural Center, one of Hawaii's most popular visitor attractions, and the Mormon Temple in Laie.

You'll also see Turtle Bay, the aquaculture farms and Kahuku Point. Don't be surprised if you see humpback
whales offshore here during the winter months.

The tour continues along the storied North Shore, with a dramatic view of world-renowned surfing spots including Sunset Beach, Pipeline and Waimea Bay. On your way over Oahu's Central Plain, you'll see the Dole Pineapple maze and the "birthing stones" of Hawaiian royalty. Your tour concludes with a panoramic vista of Pearl Harbor.

The Sky & Sea Combo also gives you your choice of an Atlantis submarine adventure or a Navatek sunset dinner cruise. Both are exceptional experiences and the Combo Package allows you to save money over the regular price of both events.

Accommodation Information:
Makani Kai Helicopters has a 72-hour cancellation policy. Customers cancelling flight within 72 hours "may" be charged for their flight. Please call us at (877) 255-8532 at least five days prior to your tour to reconfirm hotel pick up address and time. Open Seating passengers weighing in excess of 250 pounds may be charged an additional fee equal to one-half the cost of one seat. Open Seating passengers weighing more than 300 pounds will be charged for an additional seat. Any two Open Seating passengers from the same reservation whose combined weight exceeds 430 pounds may be required to purchase a comfort seat. An individual First Class passenger?s weight must not exceed 180 pounds; the combined weight of two First Class passengers must not exceed 345 pounds. SAFETY POLICY: TOPS members put safety as their number one priority with the mission of making helicopter sightseeing tours among the safest type of flying today. Operators who are approved by TOPS have committed to a higher standard of safety, sharing safety knowledge and to self-policing those standards.