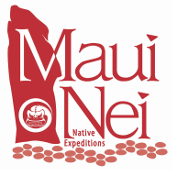 Maui Nei Native Expeditions tour company is an educational program of the Friends of Moku'ula, a 501c(3) nonprofit organization. They are dedicated to the preservation and restoration of the Hawaiian royal complex of Moku'ula Island and Mokuhinia Pond located in the National Historic District of Lahaina, Maui County. Maui Nei Native Expeditions grew out of community interest to conserve the historic site's natural and cultural resources while providing educational development. The tours offer guests an authentic cultural experience unique to Maui. Funds generated by these tours work toward perpetuating this paramount Hawaiian cultural site in Lahaina. Since 2001, Maui Nei has entertained and educated visitors and residents worldwide by sharing Hawaiian traditions, art, culture, history and a sense of place.
ACTIVITIES: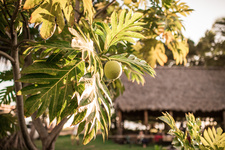 Maui Nei guides offer personalized tours with an authentic Hawaiian cultural experience and historical adventure in Lahaina. We invite you to live the aloha!

Explore Lahaina's historic sites off the beaten path with Native Hawaiian kumu (teacher-guides) who make the history of Maui and culture of Hawaii come alive in chants and stories ... or,

Immerse yourself in the cultural arts and traditional skills of Hawaii with hands-on experiences. Journey back in time to the days before western contact and learn about life in Old Hawaii at Lahaina's sacred places.

Your guide will meet you at Old Lahaina Courthouse, 648 Wharf Street (between Banyan Tree Park and Lahaina Harbor). Tours end near the 505 Front Street Shops at Kamehameha Iki Park in Lahaina. Convenient parking is available in the Moku'ula open-air lot on the corner of Front and Shaw Streets ... from there it's a short walk north on Front Street to Banyan Tree Park.
Cancellation Policy: 100% refund when a 24-hour advance cancellation notice is provided.