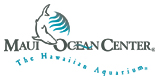 Phone: 808-270-7000
Toll Free: 1-800-350-5634
Year Established: 1998
Discovery an Underwater Paradise at Maui Ocean Center, The Hawaiian Aquarium. It is the largest tropical aquarium in the Western Hemisphere This Maui Aquarium was voted Hawaii's Top Attraction by Zagat Survey US Family Travel Guide. Great for the whole family. This state-of-the-art marine park highlights the beauty and wonder of Hawaii's underwater world where over 60 exhibits and interactive activities will delight children and adults alike. See the nation's largest collection of living coral while you discover colorful reef fish and mysterious reef dwelling sea creatures. Be entertained by playful green sea turtles and be fascinated with hands-on interaction at the Tide Pool. Learn about monk seals, dolphins, and whales found in Hawaiian waters in the Marine Mammal Discovery Center through interactive displays, videos and games. Become mesmerized by the mystical Sea Jelly Cylinder. Stroll through the 54-foot long acrylic tunnel inside the 750,000-gallon Open Ocean Exhibit and come eye to eye with several species of reef sharks, stingrays, and thousands of tropical reef fish. Centrally located in Ma'alaea Harbor, Maui Ocean Center Aquarium is about 20 minutes from most major resort areas. Audio guide rentals in various languages are available. Open daily: 9am-5pm, In July & August: open until 6pm
ACTIVITIES: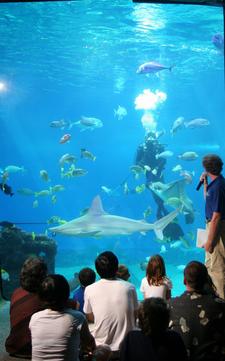 Enjoy 1 full day admission and express entry.

Maui Ocean Center is the largest tropical aquarium in the Western Hemisphere, with colorful exhibits teeming with Hawaii's marine life. You'll see many animals here that you won't find anywhere else in the world. A journey through the 54-ft long tunnel in our 750,000-gallon exhibit puts you eye to eye with sharks, rays, and thousands of fish, without getting wet!
With new animals and exciting activities planned throughout the year, you and your family will have many reasons to come back again and again! Named "Top 25 Best Aquariums in the U.S." by TripAdvisor, Traveler's Choice 2014 and Voted Hawaii's Top Rated Family Attraction by Zagat Survey U.S. Family Travel Guide.

Cancellation Policy: Check box to acknowledge you have read the following Terms & Conditions: We highly recommend that you visit Maui Ocean Center on the day you selected for your reservations. Please email fgs@mauioceancenter.com or call (808) 270-7000 (M-F, 9am-5pm) in the event that your plans change. Cancellation Policy: 24-hour notice prior to the activity date for full refund.