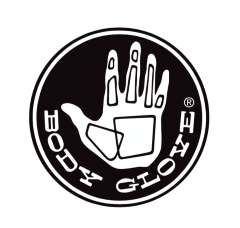 Phone: 808-326-7122
Toll Free: 800-551-8911
Year Established: 1990
All of our cruises are complimented by the first-class amenities on board our state-of-the-art, 65-foot catamaran. The Kanoa II is an award winning, multi-million dollar vessel designed with quality and comfort in mind. Our guests enjoy plenty of shade, cushioned seating, flat screen televisions, a full sound system for live entertainment, and our full service premium bar. The Kanoa II is equipped with three restrooms, two fresh water showers, a 20-foot water slide, a 15-foot high dive platform, two large double swim platforms, and flotation toys for everyone. Our crew includes a U.S. Coast Guard licensed captain, First Mate, licensed bartender, deck hands, and all of our crew are trained in first aid and C.P.R. All of our cruises are wheelchair friendly and kids 5 and under are always FREE.
ACTIVITIES: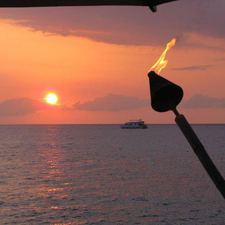 Step aboard and relax in comfort aboard the 65 foot luxury catamaran the Kanoa II !
This 2 hour sunset cruise features live Hawaiian style music, delicious pupus (appetizers) and a locally sourced, fully stocked "no-host" premium bar.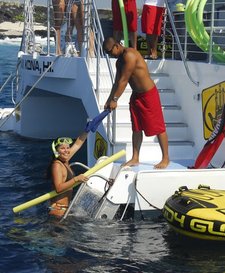 Guaranteed dolphin sightings or come again for FREE!


Discover Kona's underwater paradise! Accessible only by boat, join us in the crystal clear water of the protected marine sanctuaries which are home to more than 600 species of enchanting ocean wildlife.

Watch for dolphins along the way! Relax on the trip back with a cocktail from our premium cash bar and enjoy the timeless beauty of the Kona coastline.

First-timers or experts of all ages can snorkel with us and we provide all the equipment you'll need including Reef Safe sunscreen. For beginners, we provide friendly instruction from our lifeguard-trained crew. Let us introduce you to the awe inspiring world of Hawaii's underwater paradise!

Five & under always free!

Includes: Dolphin watching, continental breakfast buffet, BBQ lunch featuring BBQ burgers, cheese burgers and vegi burgers, snacks, sodas, juices, Rx masks, snorkel gear, snorkeling instruction, 2.5 hours water time, flotation & water toys, 20' water slide, fresh water shower, no host premium bar, his & hers restrooms and plenty of shade. Live operating schedule available at Bodyglovehawaii.com.

Optional upgrades: SCUBA (Intro & Certified). Stand Up Paddle Boards, GoPro Cameras, and Wetsuit rentals.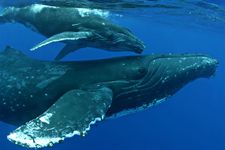 Every year between December and April, more than 8,000 Humpback whales journey over 3,500 miles to Hawaii where they congregate to breed, calf and nurse their young.

Our 2.5 hour Whale Watching Excursion offers you a rare opportunity to view and experience this phenomenon. Our marine life naturalist will astound you with facts about these gentle giants as they play, court and teach their young. You'll hear singing Humpback whales through our underwater hydrophones, and you may also see Spinner Dolphins, Pilot and Sperm Whales, Manta Rays, Sea Turtles and more.

Our 65' catamaran has lots of walk-around room, comfortable seating and plenty of shade. The cruise includes island juices, sodas, Kona coffee, assorted teas, hot chocolate and our premium cash bar. We guarantee whale sightings or you can come again FREE!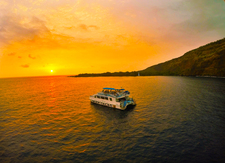 Step aboard and journey back in time, when ancient, powerful Kings ruled the rugged and fertile land of the Hawaiian Islands. Our luxurious, three hour guided historical dinner cruise to Kealakekua Bay and Captain Cook's monument will capture your imagination and reveal many secrets of the Big Island.

Cruise 12 miles down the Kona Coast to Captain Cook's monument while a local historian points out points of interest and historical sites. Upon arriving in Kealakekua Bay a Hawaiian style buffet dinner is served. Listen to live entertainment and watch the beautiful sunset on the way back. Includes one complimentary cocktail and cash bar thereafter.

MENU: Tropical fruit platter, dips, crudités, cheese & crackers, Kalua pork, braised brisket of beef, grilled pulehu chicken, Lomi Lomi salmon, vegetable rice pilaf, green salad, Punalu'u guava and taro dinner rolls & butter,and chefs choice for dessert, Kona coffee and assorted teas.

SPECIAL CHRISTMAS EVE MENU: Spinach dip with pumpernickel bread, charcuterie platter with assorted cheeses & fruit, stuffed mushroom caps, glute-free crackers, spring mix with arugula salad, three-bean salad, pineapple glazed ham with grainy dijon, bourbon glazed skin-on boneless chicken thigh, charred brussel sprout & dinner carrots, steamed broccoli, rosemary, garlic & dill mashed potatoes, sweet buns, candy cane cheesecake with whipped cream & mint garnish.

SPECIAL NEW YEARS EVE MENU:

Roasted red pepper hummus, grilled veggie platter, gluten-free crackers, charcuterie platter, caesar salad with bacon bits, croutons & parmesan cheese, teriyaki meatballs, guava BBQ ribs, shoyu ginger chicken, rice pilaf, sweet buns, cheesecake with whipped cream & mint garnish.

* One complimentary cocktail included. (Additional Cocktails available for purchase. Gluten free, vegan and vegetarian options available with 48 hours notice.


Please check our schedule at Bodyglovehawaii.com as boarding and departure times are subject to change.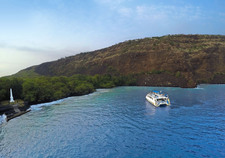 Learning about yesterday. Today.
Join us for our luxurious guided Historical Lunch Cruise to Kealakekua Bay, home of Captain Cook's monument. Allow us to capture your imagination and reveal many secrets of the Big Island. Unwind along the way as we serve lunch and beverages or enjoy your favorite libation from our full service cash premium bar as our Historian shares Hawaiian history, stories and legends. You'll visit famous points of interest including the Ahu'ena Heiau, the Holua Slide and the famous Kuamo'o Battlefield. Enjoy live Hawaiian style music as we head back to Kailua and keep your camera ready for amazing sea and landscapes, but also for the occasional visit of marine mammals! We often see dolphins along the way and in the winter months even whales!
Cancellation Policy: We have a 48 hour cancellation policy on all of our cruises. That means you can cancel your reservation without penalty up to 48 hours before your reservation date. Once inside the 48 hours prior to your tour, if you choose to cancel or change your reservation, you will still be responsible for payment in full. All No-Shows will be charged 100%.