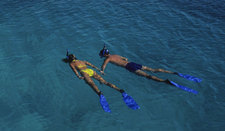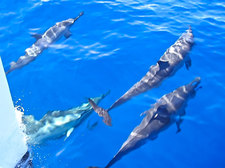 Adult Price:
$32.08
-
Members Price:
$27.26
Child Price:
$26.72
-
Members Price:
$22.71
Free Child Price:
$0.00
-
Members Price:
$0.00
This is an afternoon Snorkel trip not a morning trip.

1 great snorkeling tour! The Malolo will take you out in the afternoon to Molokini or Coral Gardens, weather permitting. Includes snorkels. Optional lunch and sodas. We reserve the right to substitute vessels between Quicksilver and Malolo.

Whale watching in whale season.

Accommodation Information:
48 hours notice required for cancellation. 10% cancellation fee.