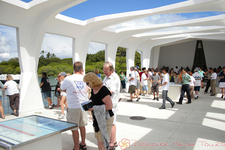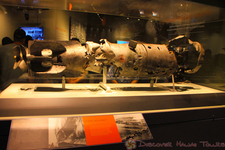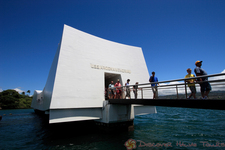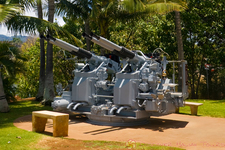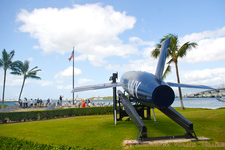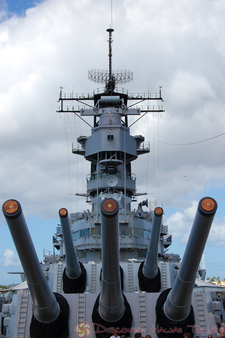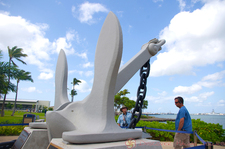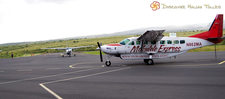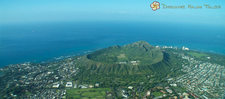 Adult Price:
$468.74
-
Members Price:
$468.74
Child Price:
$458.32
-
Members Price:
$458.32
Infant Price:
$0.00
-
Members Price:
$0.00
This will be a day you`ll never forget as you relive an event in history that changed many lives forever. In this complete island hopping adventure, which includes a scenic 4-island air tour and a convenient departure from Kapalua, Maui, you will experience the best way to visit another island.

Head over to Oahu on this exciting day trip and visit the USS Arizona Memorial, featuring the official Navy tour. Then, you`ll have the opportunity to walk along the decks of the "Might Mo", one of the world`s most impressive battleships!

Experience the culture and heritage of Honolulu as your friendly tour guide shows you the most important points of the city, such as the King Kamehameha Statue, Iolani Palace, and the Punchbowl National Cemetery. Then stop off at the world famous Waikiki Beach before heading back to over Maui.

This complete tour package includes everything you need to discover some of the major attractions Oahu has to offer!


Our comfortable tour vehicles include:

Reclining captain chairs with adjustable armrests
Oversized windows next to each chair
Comfortable A/C in every vehicle
Personal tour groups of no more than 25 guests
P.A. system for easy hearing of your tour guide

Inclusions:

Round-trip airfare on privately chartered plane
4-Island Air Tour from Maui to Oahu
Live historical narration from expert local guide
Official Navy USS Arizona Memorial Tour
USS Missouri Admission
Guided deck tour aboard USS Missouri Battleship
Historic Honolulu City Tour
Afternoon Waikiki excursion for cocktails & photos

Availability:

Daily, except Fridays & Sundays.

Departure Time & Location
7:15am Check-In at Mokulele Airlines desk, Kapalua Airport.
7:45am from the Kapalua Airport, Maui.

5:15pm arrival to Kapalua Airport, Maui.
Accommodation Information:
Cancellation must be received more than 48 hours in advance of tour date. Cancellations made with less than 48 hours notice are fully charged. Tours including airfare are non-refundable. 'No-shows' incur full charges. Claims for refunds must be made within thirty days of the date of service. Thank you!