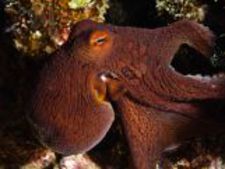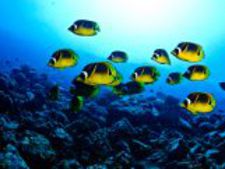 We offer our afternoon boat trips during the busy holiday season to certified divers of any skill level (you must have dived within the last two years.) Our trips are educational, safe and fun. Before each dive you will learn about the dive site and common marine life you will likely see, and you will be instructed on safety and dive procedures. During the dive you will be led by your naturalist / guide (think of a nature hike) who will reveal to you many hidden treasures and point out in-depth the marine life that lives on the reef.

During your tour, your guide will offer supervision appropriate for your skill level and comfort. Experienced divers will be given more flexibility to dive your own style and profile.

Dive sites are determined the morning of the dive depending on weather conditions, diver skill level and requested destinations.

Our Diving Adventures include: Use of tanks and weights.

You are encouraged to bring your own equipment but we also offer rental equipment at a cost of $8.41 per piece (1-2 pieces) or full gear (3 pieces or more) for $22.43 (all prices include tax).

You will need to bring your certification card on the first (or only) day you are diving. We also suggest you bring your dive log book, sunblock or hat and sun cover.

We offer discounts on both 3 days and 5 days of diving. Call our office to learn more.

REQUIREMENTS:

Divers must:
Be an open water certified diver or above (with a minimum of 4 certification dives)
Have been diving within the last two years
Be minimum age 12 years old (10-11 year olds have a provisional certification with depth restriction up to 40 feet; allowed only with special permission and private guide)
And of course, don't dive and then board an aircraft or drive up Haleakala crater (the summit is over 10,000 feet)

If you do not currently qualify due to our time requirement, you can choose one of the following options:

Do an ocean dive at home before you arrive
Do a shore dive (guided or on your own) when you arrive

Accommodation Information:
If you must cancel or reschedule your dive, do so outside 48 Hours for a full refund. Cancellations within 48 hours of the schedule dive are non-refundable. For private charters 7 days notice is required to obtain a full refund.