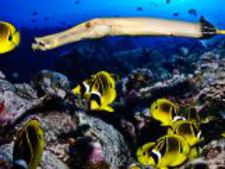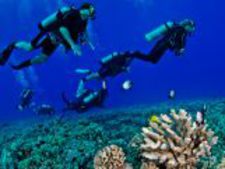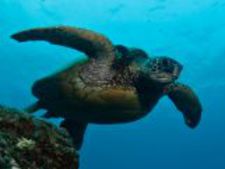 Diver Price:
$168.20
-
Members Price:
$168.20
Private Guide Price:
$168.25
-
Members Price:
$168.25
On Wednesdays we invite experienced divers to explore the ocean around Maui in a less structured tour that is perfect for photographers and divers who like to pace their own dives rather than following a guide. Ed has designed this trip in the fashion of diving he enjoys on his days off. Dive sites are never predetermined and many of the dives are to out-of-the-way or not well known locations. These trips are always a great adventure and lots of fun. Join Ed (he is usually on this trip) and let's go diving!

Our Diving Adventures include: Use of tanks and weights.

You are encouraged to bring your own equipment but we also offer rental equipment at a cost of $8.41 per piece (1-2 pieces) or full gear (3 pieces or more) for $22.43 (all prices include tax).

You will need to bring your certification card on the first (or only) day you are diving. We also suggest you bring your dive log book, sunblock or hat and sun cover.

We offer discounts on both 3 days and 5 days of diving. Call our office to learn more.

REQUIREMENTS:

Divers must:
Be an open water certified diver or above
Have been diving within the last six months
Have a minimum of 25 lifetime dives
Be comfortable with a maximum depth of 130 feet and rough ocean conditions
And of course, don't dive and then board an aircraft or drive up Haleakala crater (the summit is over 10,000 feet)

If you do not currently qualify due to our time requirement, you can choose one of the following options:

Do an ocean dive at home before you arrive
Do a shore dive (guided or on your own) when you arrive
Do a 2-tank select boat dive before your adventure charter
Accommodation Information:
If you must cancel or reschedule your dive, do so outside 48 Hours for a full refund. Cancellations within 48 hours of the schedule dive are non-refundable. For private charters 7 days notice is required to obtain a full refund.