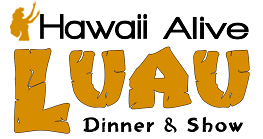 Phone: 808-651-6202
Year Established: 2011
This unique luau experience features one of Kauai's favorite families of entertainment. This family has a history of Hawaiian shows and Hula instruction on Kauai for over 50 years, spanning three generations. The family originally performed here at our Kalapaki property when it was the Kauai surf Hotel from 1961 through 1974, featuring Vic and Ku'ulei Punua Polynesian shows at the Planter's Lounge. Now directed by their children, Wallis and Shana Punua, this dance company has won many 1st place awards in Hawaii in statewide competitions, as well as entertaining thousands of visitors and performing for some of the world's biggest celebrities.
ACTIVITIES:
Our luau starts at 5:30pm. It's an evening with a sumptuous Hawaiian luau dinner customized for you by Executive Chef Guy Higa, then discover the exciting "Hawaii Alive! Luau show! (Kids' meals available.)

Check-in at 5:15pm. Show ends at 9:00pm. Monday Nights.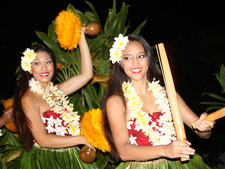 Enjoy an evening of live interactive entertainment by one of Hawaii's favorite families. Treat yourself to an exciting & memorable event that you will remember for years to come.

Check- in at 7:30pm. Show finishes at 9:00pm. Monday nights.
Cancellation Policy: 48 hour cancellation required in order for a full refund on your ticket(s) purchased. There is a 5% fee on all cancelled reservations.