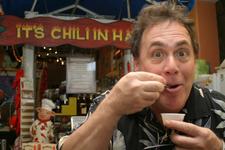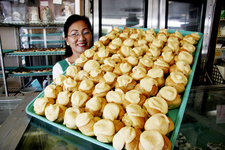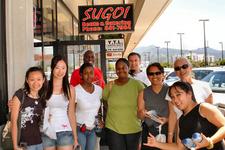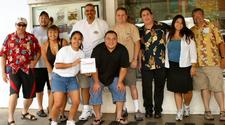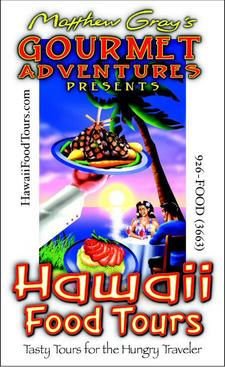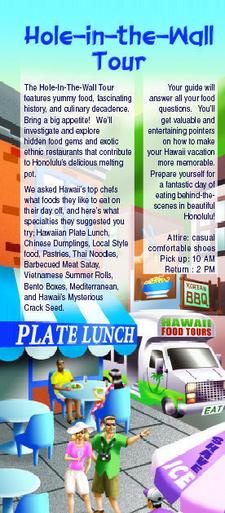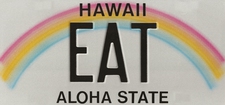 Guest (Any Age) Price:
$139.00
-
Members Price:
$139.00
Rated #1 for many years by Trip Advisor (in the "Food & Drink" category) for a great reason.

We are the finest food tour company in Hawaii, including Luxury Air-Conditioned Hotel Pickup in Waikiki, and a day full of food and fun!

Our Famous (Daytime) Hole-in-the-Wall Tour™ is a famous half-day tour that you must not miss! It's fun, informative & delicious!

You may have seen us on the TV Food Network! Or perhaps you have heard that MSNBC named Hawaii Food Tours™ as one of the best food experiences in the world!!

Time: Every Day 9:00am-2PM.

Attire: Very Casual, comfortable shoes.

Description: Bring a big appetite for this Fun Daytime tour.

Our Famous Hole-in-the-Wall Tour™ is an entertaining, informative and delicious Honolulu City Tour with several stops at Local, Ethnic & Exotic Restaurants, Marketplaces, plus one of Hawaii's most famous (and unknown gems!) Bakeries! This tour takes place away from the touristy areas of Waikiki, to where only the locals go to eat.

You will taste, touch and visit several different food gems and exotic ethnic venues that contribute to Honolulu's delicious melting pot.

The ethnic and exotic foods may include some of the following delectable cuisines: Local-Style Grinds, Korean, Hong Kong BBQ, Hawaiian, a Famous Bakery, Baked Manapua, Chinese Rice Noodle Factory, Sweet & Juicy Exotic Tropical Fruits, Filipino, Portuguese, the mysterious "Crack Seed" of Hawaii, and other delicious surprises if time permits.

The Hole-In-The-Wall Tour™ is a fun, social experience founded by Chef Matthew Gray, one of Hawaii's most well-known food and wine experts. Matthew is a former Celebrity Chef and was the Food Writer and Restaurant Reviewer for Hawaii's largest daily newspaper for several years.

We'll answer all your food questions and give you valuable tips on how to make your Hawaii vacation more memorable.

Prepare yourself for a fantastic day of eating behind-the-scenes in beautiful Honolulu. If you love food and fun, this tour is definitely for you!

Added Value: This tour includes a special Behind-the-Scenes Walking and Tasting tour of Chinatown!!

This most exotic and colorful neighborhood makes this tour one of the Best Tours in Hawaii, created especially for those who love food and fun!!

On our Hole-in-the-Wall Tour™ you'll enjoy being a happy participant, not merely a spectator.

We are the ONLY COMPANY in HAWAII OFFERING GUIDED (with TRANSPORTATION!) RESTAURANT and FOOD TOURS. Yummy Food, Tons of Fun, and Fascinating History - you can't beat that, right!

This Hole-in-the-Wall Tour™ will be a highlight of your Hawaii vacation. (That's a promise from owner Matthew Gray).

Come experience why our Hawaii Food Tours™ are being called "The Tastiest Tours in Hawaii."

Although Hawaii Food Tours™ endeavors to operate tours each day, we reserve the right to cancel/reschedule tours at any time. Any tour that cannot be rescheduled will be fully refunded immediately.

Take a look at the Amazing Reviews on the TripAdvisor Website (http://www.tripadvisor.com/Attraction_Review-g60982-d670789-Reviews-Hawaii_Food_Tours-Honolulu_Oahu_Hawaii.html) that we've been getting from our very satisfied guests, just to whet your appetite!

Book your tour now...
Full refund if canceled more than ONE WEEK prior to scheduled tour. Cancellations that occur within ONE WEEK of tour will be charged 100% of tour cost. "No-Shows" also will be charged full price of tour cost.