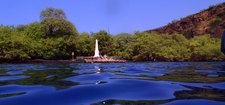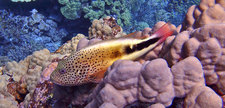 Passenger Price:
$182.29
-
Members Price:
$154.95
THE KONA
Experience the incredibly clear water of Kealakekua Bay!
Recommended for beginner-advanced snorkelers/swimmers.

The Kona is one of our most popular tours. We have two tours, one with a check in time of 6:45am a second later trip with check in of 10:15am.

Both cruise from the harbor out into crystal clear blue waters while sipping on freshly brewed Kona Coffee and snacking on a selection of tasty treats. While underway, the crew will point out interesting features along the coastline. South Kona has a bevy of historically significant Hawaiian Heritage sites, full of mana (spiritual power).

Staying close to the Kona coast as we travel south towards Kealakekua Bay, we watch closely for any interesting marine life. We may stop the boat to enjoy the Hawaiian Spinner Dolphins (Stenella longirostris) putting on a show. They rest close to shore during the day and will sometimes interact with the boat. December to April is Humpback whale (Megaptera novaeangliae) season in Hawaii, and we will look for Humpbacks. Seeing a breaching Humpback is an experience like no other! After a brief show from the dolphins, and whales and whatever else of interest along our way, we arrive at the world famous Kealakekua Bay, site of the Captain James Cook monument.

Your crew will share with you some of the fascinating history and legend surrounding Kealakekua Bay Historical District. The name roughly translates to "Pathway to the Gods," and the impressive pali (cliff face) in the bay once served as a burial ground for the Hawaiian Ali'i (royalty). Large fishing villages flourished on both the north and south ends of the bay in the 1700s, with several thousand Hawaiians inhabiting the area. Many ali'i chose to live in this area, because it was believed to be the burial site of Keōua Nui (considered to be the Father of Kings).

Captain James Cook and his men made landfall in the HMS Discovery and Resolution in January of 1779. The villages were celebrating Makahiki, a festival to honor Lono, the god of fertility. Makahiki was a time of peace and aloha. Because of the coincidental timing of their arrival, Cook and his men were viewed as demigods and accepted as guests allowed to stay in the village for several weeks. Cook's men traded goods with the Hawaiians, who were fascinated with the white mans use of iron. It is suspected that Cook and his men exploited the Hawaiians generosity and over-stayed their welcome. One of Cook's men died and the first documented Christian service was performed in Hawaii for his funeral. This exposed Cook and his men as mere mortals, and tensions began to rise. Cook and his men decided to leave after Makahiki.

Two weeks out to sea, the foremast of the Resolution was damaged during a storm. Cook and his men were forced to return to the safe harbor of Kealakekua Bay. This time they were met with hostility and animosity. Cook tried to find the supplies to repair his ship, but received no assistance from the Hawaiians. It is rumored that a band of natives stole a small cutter ship and Cook, in retaliation, attempted to kidnap King Kalaniopu'u (the ruling king of Hawaii island). Cook was killed in the skirmish that ensued and eventually the monument was erected in 1874, on the spot of his untimely demise.

Kealakekua Bay marine life conservation district is a federally protected park, and entry to this natural reserve is limited to only boats with permits to operate within the bay. Hawaii Oceanic is pleased to be included among the boats that offer our guests the experience of snorkeling in this pristine marine reserve. Because it is a protected park, the coral reef and abundant marine life is second to none. Your crew will guide you through the calm waters, pointing out several varieties of colorful marine life you might encounter. Some exciting finds may include the color-changing trumpetfish (Aulostomus chinensi), the schools of cheerful yellow tang (Zebrasoma flavescens), the fearless black triggerfish (Melichthys niger), the brightly colored parrotfish (Scarus rubroviolaceus), the shy white mouth moray eels (Gymnothorax meleagris), the elusive octopus (Octopus cyanea), and many more! Keep your eyes peeled for the state fish of Hawaii, the humuhumunukunukuapua'a (Reef triggerfish, Rinecanthus rectangulus) and a rare endemic inhabitant, the lauwiliwilinukunuku'oi'oi'ele'ele (Black long-nosed butterflyfish, Forcipiger longirostris) who is only found in Kona waters.

Because of the protected nature of the bay, the hard, rocky corals native to Hawaii are able to flourish. Winter storms and swell do not disturb the fragile corals growing within Kealakekua Bay. You will see some incredible varieties of corals dotting the reef, such as rice, lobe, or finger corals, all displaying some spectacular colors. The different textures of the coral provide safe havens for all manner of marine life. Please keep in mind that coral, despite looking very much like a rock, is very much alive. It is very sensitive to even the slightest disturbance, from fin kick to fingers. We will do our best to not touch the coral so that future visitors to the bay can enjoy the same vivid seascape.

After snorkeling in Kealakekua Bay for about and hour and a half, we start heading back to the harbor while keeping an eye out for more exciting marine life we may encounter on the way home. After all, you never know what you might see out there! You are assured a first rate Hawaii Oceanic adventure on Pueo Kai (great fit for small group) - our goal is to make your day exceptional on the beautiful Kona Coast! All snorkel gear is provided, (fins, mask, snorkel), as well as snacks, beverages, and complimentary photos of your trip.