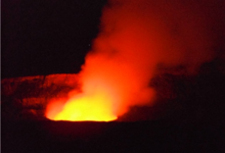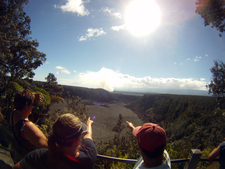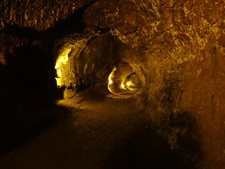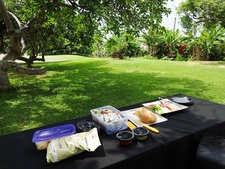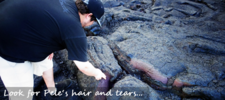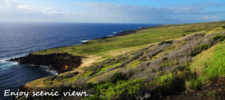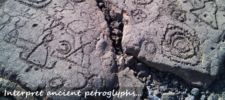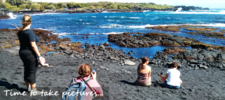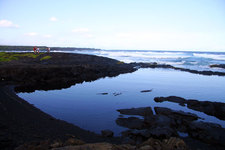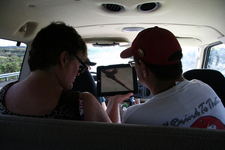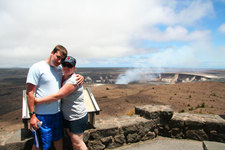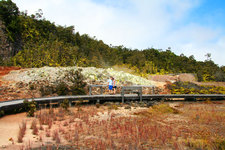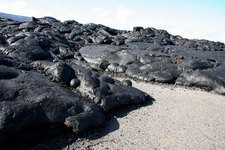 Adult Price:
$186.46
-
Members Price:
$149.63
Child Price:
$123.96
-
Members Price:
$105.37
Have you seen glowing lava at night? Felt the hot steam coming from a steam vent? Seen a coffee tree and tasted fresh brewed Kona gourmet coffee? Viewed videos of ancient Hawaii on your personal iPad? The iPad Volcano tour is one of our most popular tours because we do all this and more. We spend time on the beach looking for sea turtles basking on the black sand, hiking to a lava tube, all with a small group of people and iPads to enrich the experience.

Price:
Adult: $179 plus tax, Child (6-17): $119 plus tax

Capacity: 10 guests maximum

Highlights:
+ 12 hour (approx.) tour with Kona or Waikoloa pick up
+ Volcanoes National Park (fees included), Thurston Lava Tube, Steam Vents, Halema'uma'u Crater
+ Picnic lunch, snacks, and dinner
+ Kona coffee farm tour
+ Punalu'u black sand beach
+ iPad use during tour (may share iPad with one guest)
+ Air conditioned transportation

When making your booking, please let us know your pickup location and if you have any allergies / food preferences so we can plan accordingly.

Pickup in Kailua Kona, drive through downtown Kailua Kona with Hulihee Palace, Stone church, coastal views, all with background pictures and videos on your personal iPad (may share iPad with one guest), Kona coffee farm tour with option to buy coffee, Punalu'u Beach Park for turtles basking on the black sand. Picnic lunch, Volcanoes National Park for hiking: Kilauea volcano and Halema'uma'u crater, Kilauea iki crater overlook, hike to Thurston Lava tube, sulphur banks and steam vents and finishing the tour with viewing the glowing lava lake at Halema'uma'u and a warm dinner (soup). On the drive back to Kona you are welcome to play games, listen to music and watch movies on a personal iPad.

What to bring: Walking shoes, dress in layers for weather ranging from warm to very cold, warm rain jacket, money if you would like to buy coffee or souvenirs.