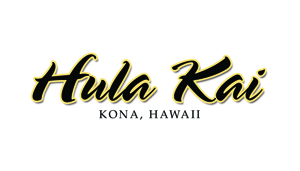 Phone: 808-322-2788
Toll Free: 800-677-9461
Year Established: 1971
Fair Wind Cruises Located in Keauhou-Kona on the Big Island of Hawaii, Fair Wind Cruises has been offering snorkel excursions since 1971. We offer two vessels with two very unique snorkel experiences. Our snorkel destination on Fair Wind II, historic Kealakekua Bay, is without question one of the most relaxing areas for snorkeling - maintaining clear visibility and very calm waters throughout the day. Kealakekua Bay was designated a marine life sanctuary in 1971. Since that time, Fair Wind continues to work with the state as stewards of the area to help educate guests on protecting this marine environment. As a result, you will see a variety of living corals and fascinating fish species. In addition, this area is rich in Hawaiian history and includes the site of the historic Captain Cook Monument. The land the monument sits on actually belongs to England and is the only place you can view British soil while visiting Hawaii! Our newest vessel, Hula Kai, has been designed and built to accommodate guests who seek the very best in luxury, comfort, and technology. Our Hula Kai cruise offers the advanced snorkeler a way to explore some of Kona's most unique and less traveled snorkel destinations along the spectacular Kona Coast shoreline. We have taken great consideration in making our cruises available to all skill levels and ages! Our destinations, highly trained crew, and years of experience offer a safe and memorable cruise. We have floatation devices, view boxes, and snorkel instruction available for those needing additional assistance. Plus, our vessels were specifically designed with two custom staircases to make entry and exit of the water safe and easy. For more information online or to reserve a cruise, please visit our website at www.fair-wind.com. We look forward to sharing the beauty of our island with you!
ACTIVITIES: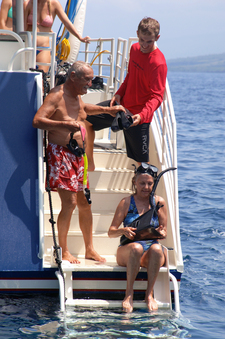 Discover remote locations as unique as the vessel that gets you there. Hula Kai is an exciting, yet truly relaxing experience!

This 5-hour cruise departs daily from Keauhou Bay, the birthplace of Hawaii's longest reigning Monarch, King Kamehameha III. During the cruise, experience a scenic Hawaiian cultural journey with fascinating historical stories while viewing significant sites including the place of death of the great Circumnavigator Captain James Cook at Kealakekua Bay.

The Deluxe Kona Coast Cruise includes two unique snorkel destinations (generally Pali Kaholo, Red Hill, or possibly Kealakekua Bay), standup paddleboards, snorkel gear, and environmentally friendly reef-safe sunscreen. Guests are served breakfast of fresh hot egg frittatas, croissants, yogurt & granola, tropical island fruit, 100% Kona Coffee grown on our estate farm, herbal tea, and juice. Our hearty barbecue lunch includes Hawaii raised grass-fed beef burgers, teriyaki chicken tenders, vegetarian garden burgers, pasta salad, and tossed salad with homemade salad dressings. Beer and wine are available for purchase.

Guests must be 7 years or older to participate – and must be able to swim on their own and have previous snorkeling experience.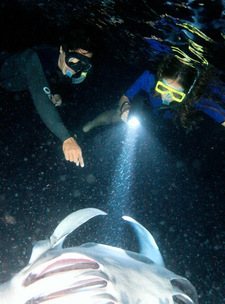 Join us aboard Fair Wind's luxury vessel, Hula Kai, for one of the most exhilarating experiences in Hawaii.

Mantas are very gentle, no teeth, stingers or barbs. They are simply big and beautiful with wingspans that can exceed 15-feet in width! These "Gentle Giants" visit us nightly to feed on the plankton that is attracted by Hula Kai's bright lighting.

This cruise includes warm soup & bread rolls, hot drinks (tea & hot chocolate), snorkel gear, wetsuit and instruction. Wine and beer available for purchase after snorkeling.

Minimum age is 7 years old

Please Note: Guests MUST be able to swim & snorkel on their own without help from others and without flotation devices.

Please check in at our Keauhou Bay office with towels and a jacket.

*** MANTA PLEDGE*** The Mantas are wild creatures and while we have a high success rate there is not a 100% sighting guarantee. Should we not see Mantas we will rebook you if we have availability and your schedule allows. We do not offer refunds in this instance.


Cancellation Policy: *By checking this box I acknowledge that I, and my party, are able to swim on our own without assistance, have previous snorkeling experience, and for manta tour guests understand no refunds will be provided for zero manta sightings. **24 hour cancellation period. 72 hours for parties of 10 or more. ***For Manta Tour guests only: Should the rare occasion occur where there are zero manta sightings, you are welcome to come again free of charge. Some restrictions apply and no refunds provided.