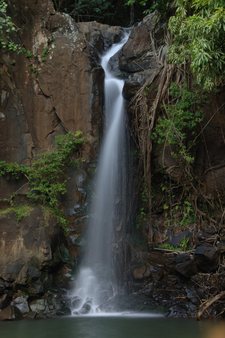 Adult Price:
$60.00
-
Members Price:
$60.00
Child (6-12yrs.) Price:
$30.00
-
Members Price:
$30.00
Child (0-5 yrs) Price:
$0.00
-
Members Price:
$0.00
GO BEHIND THE SCENES

Enter our "intensive care unit" for endangered species and witness what might be their only chance for survival. Peer into a laboratory where plants can be regenerated from just small bits of tissue. Follow a winding trail in McBryde Garden through a lush tropical paradise to a hidden waterfall.

Discover the "Jungle Side" of the Allerton Garden with its towering Moreton Bay fig trees that look almost primeval, unusual palms, and plants from the faraway islands of Micronesia.

McBryde Garden and Allerton Garden are tucked away in the secluded Lawai Valley. Tour check-in is at the Southshore Visitors Center, a short distance from the Valley rim. Your tour includes Garden transportation into and out of the Valley, along a spectacular scenic route.

Allerton Garden is managed by NTBG for the Allerton Gardens Trust.

Tour Length: Approx. 2.5 hours

Many paths are unpaved or grass and there is some uneven terrain which includes slopes and rock stairs.
Semi-compact, fully collapsible wheelchairs and strollers can be accommodated on most trams/buses when space on the vehicle is available.
There are steps into and out of the trams/buses to board or disembark.
We strive to accommodate the needs of all visitors so if you would like specific access assistance please contact us at (808) 742-2623 or email tours@ntbg.org (preferably 7 days in advance).

We recommend you wear comfortable walking shoes, long pants and/or mosquito repellent, hat for shade.

No tripods on tours please.
Adult:

Child (6-12yrs.):

Child (0-5 yrs):
Accommodation Information:
24-hour cancellation notice required for full refund. 72-hour cancellation notice required for groups of 5 or more. Most tours require a minimum number of guests to run: 2 for Allerton & Combination Tours, 4 for Sunset Tours. We may need to rebook you should there be insufficient guests signed up.