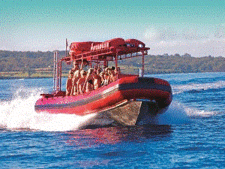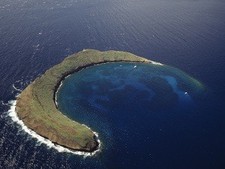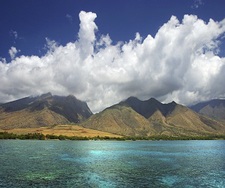 Guest Price:
$159.00
-
Members Price:
$159.00
HIGHLIGHT: Small Group Adventure, Snorkel 4 to 5 different locations, Around 3 hours of water time, Only Raft with a marine bathroom, Dolphin Search, Swim with Turtles, Guided reef tour at each stop. Delicious Food

LOCATIONS VISITED:
South Maui Volcanic Coast
Molokini Inside (snorkel)
Molokini Backwall (snorkel)
La Perouse Bay Dolphin Search (snorkel)
Turtle Town (snorkel)

BREAKFAST: Hot cinnamon rolls, fresh fruit, hot coffee
LUNCH: Deli style with ham, turkey, roast beef, cheddar and provolone cheese, mayo/mustard, white and wheat bread, taro rolls, pasta salad. Vegetarian option available upon request (veggie burger).
INCLUDES: Wetsuits, all snorkel equipment, flotation belts.
OPTIONAL ITEMS: Sony 14 Megapixel Digital Underwater Cameras for Rent $30.
WHAT TO BRING: Towel, Sunscreen, Light Jacket for morning.
ABOUT THE BOAT: 35 x 12 ft. rigid inflatable, only raft with a marine bathroom, Maximum of 24 passengers.