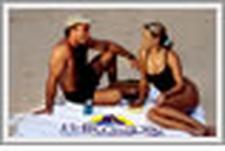 Adult Price:
$170.97
-
Members Price:
$144.84
Child Price:
$117.20
-
Members Price:
$99.29
Infant with Food Price:
$26.88
-
Members Price:
$26.79
Infant without food Price:
$0.00
-
Members Price:
$0.00
Paragon Sailing Charters proudly announces their newest snorkel sail destination, the exclusive island of Lana'i. Known as the pineapple island, Lana'i's hidden secrets include spinner dolphins off the white sand beach at Manele Bay. The underwater treasures are so unique that Lana'i has been rated one of the top 10 snorkel destinations in the world.

As a discriminating visitor to Lana'i, your adventure aboard Paragon begins at historic Lahaina Harbor with an 8:15am check-in. A deluxe continental breakfast is served as you enjoy the panoramic view of the islands of Maui, Molokai, Kahoolawe and Hawaii in the distance. The white sand and pristine water of Manele Bay is your mid-day Lana'i destination. When we arrive, you will discover one of the most beautiful beaches in Hawaii, Hulopo?e Beach. Enjoy your picnic lunch as you lounge on grass mats, or snorkel the underwater world of Hulopoe Bay ? one of Hawai?i?s most incredible snorkeling destinations. On the return sail, Paragon often stops just off Maui for our specatular blue water swim. This refreshing swim break is a wonderful compliment to the many details Paragon offers on our Lana'i tour. Paragon Sailing Charters provides a first class experience for all.