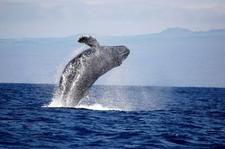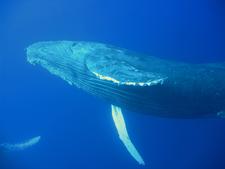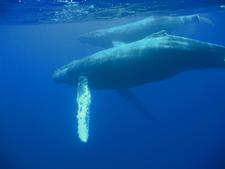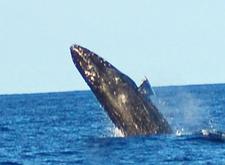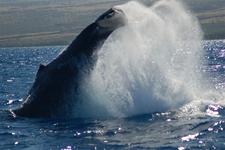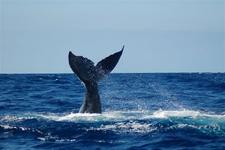 Adults Price:
$90.00
-
Members Price:
$80.00
Children 12 and under Price:
$80.00
-
Members Price:
$70.00
Come Whale Watching with SunLight On Water and see the Humpback Whales, the most majestic creatures on earth. Fully grown, they can be 40-45 feet long, and weigh 80,000 pounds! The Hawaiian Island chain constitutes one of the world's most important habitats for the endangered North Pacific Humpback Whale and offers some of the best Whale watching in the world. Hawaii is the only place in the U.S. where Humpbacks breed, calve, and nurse their young. Scientists estimate that two-thirds of the entire North Pacific population (approximately 4,000-5,000 Whales) migrate to Hawaiian waters each winter, where boats like ours carefully navigate amongst them providing unrivaled Whale watching opportunities. Our on-board naturalist will share with you many interesting facts about the Whales.

WHALE WATCH: 12:30 pm - 3:00 pm Check-in 12:15 pm | January, February and March only.

PROVIDED FOR YOU: Water, sodas and light snacks. Also included are 10-15 complimentary photos of your trip.

BE SURE TO:
BRING: Hat, sunscreen (no oils or sprays and preferably REEF-SAFE please), sunglasses, camera, and shirt/jacket/sweatshirt if you become cool or have too much sun, etc.

Accommodation Information:
(1 - 4 PASSENGERS): Notification of cancellation must be received by telephone at least 48 HOURS prior to departure time to receive a full refund. Any cancellation given with less than 48 Hours remaining before departure time will not be offered a refund. (5 - 10 PASSENGERS): Notification of cancellation much be received by telephone at least 72 HOURS prior to departure time to receive a full refund. No refund will be offered with less than 72 Hours remaining before departure time. (10 + PASSENGERS): Cancellations must be made 7 DAYS prior to departure date to receive a full refund. No refund will be offered with less than 7 days remaining before departure date. (PRIVATE CHARTERS): Cancellations must be made at least 2 WEEKS prior to departure date to receive a full refund. No refund will be offered with less than 14 days remaining before departure date. ~~~~~~~~~~~ * ALL TOURS ARE SUBJECT TO A SIX GUEST MINIMUM TO RUN.*