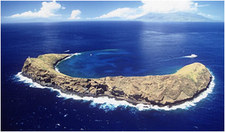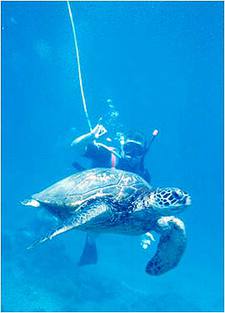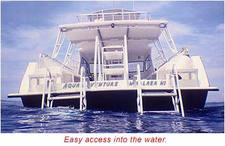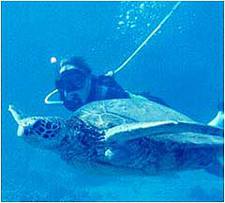 Adult Price:
$109.37
-
Members Price:
$88.20
Child 3-12 Price:
$68.75
-
Members Price:
$65.70
SnubaAdult Price:
$159.09
-
Members Price:
$149.00
SnubaChild 8-12 Price:
$118.27
-
Members Price:
$108.00
Aqua Adventure's Maui snuba & snorkel trip leaves from south Maui's Maalaea Harbor at 7:30am. This is roughly 30-45 minutes later than many of the other boats, but that doesn't matter. Aqua Adventure is FAST! In fact, she is so fast that we can wave at the other groups as we pass them by on the way to our first snorkeling/snuba destination, Molokini Crater ? A crescent-shaped island formed by a volcanic cinder cone, located off the south Maui coast.

Of course, that could change if we spend a little time for a close encounter of the "whale kind" along the way! Whalewatching is included on all trips during whale season (December - April)

After boarding Aqua Adventure you'll enjoy a delicious continental breakfast of fresh island fruit, pastries, bagels with cream cheese and jelly, coffee and juice.
Once at Molokini, your instructor will show you how t use your equipment, and go over some essential safety points, then it's into the water!

After Molokini, it's on to Turtle Arches, located off the coast of Makena. Many of the green sea turtles are used to snorkelers and will approach quite close! However you are not permitted to touch or ride the turtles as they're one of Hawaii's protected marine species. Once your done with snorkeling we'll invite you to fix yourself a great deli-style lunch with a wide assortment of sandwich fixin's and a open bar!

We return to Maalaea Harbor at 12:00 noon.