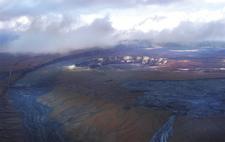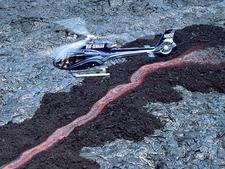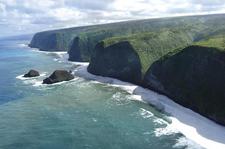 Adult Price:
$599.00
-
Members Price:
$503.16
Child Price:
$589.00
-
Members Price:
$494.76
Departs from WAIKOLOA.

Discover both the Big Island's beauty and its volcanic fury. Tour the most geologically active environment on earth-the famous Kilauea volcano, which has been continuously erupting since 1983. View lava flows and black sand beaches. Experience all the awesome spectacle of Madame Pele's lava and volcanic badlands, then explore the lush rainforests of the Hamakua Coast. The towering sea cliffs open into the dramatically deep and meandering valleys of the Kohala Mountains. Beautiful waterfalls cascade thousands of feet into the rainforest below and remnants of ancient Hawaiian settlements are still visible. This is the perfect finish to the ultimate Big Island adventure. This tour was voted #1 by The Travel Channel as the "World's Best Helicopter Thrill."
*Add a site landing at remote Laupahoehoe Nui to view the spectacular Punalulu Falls where you'll enjoy 20-25 minutes on the ground for an unforgettable photo & video opportunity.

Tour routes and sights visited may vary according to wind and weather conditions. Volcanic activity varies hourly.

2 Hour Tour - Morning Flights 7:00AM or 9:00AM - Afternoon Flight 2:15PM
Accommodation Information:
You can cancel or change your reservation at no charge if you give us 24 hours notice prior to your scheduled tour time. Cancelations within 24 hours are assessed a 50% cancellation charge. No Shows are assessed a 100% cancellation charge. Wheelchair accessible on Eco-Star flights, conditional, please call to clarify.