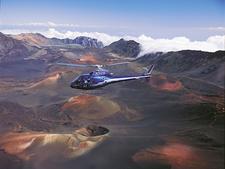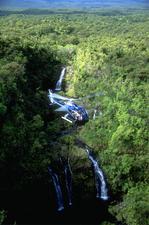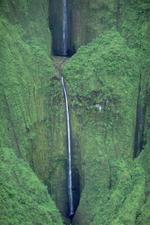 Adult Price:
$359.00
-
Members Price:
$301.56
Child Price:
$359.00
-
Members Price:
$301.56
The highlights of both East and West Maui are united in this unique aerial tour of the complete island of Maui. See Haleakala Crater, Oheo Gulch, Hana Town, Hana rainforest and the rugged shoreline of Northeast Maui. Explore deep, meandering valleys set in the rainforest of the ancient West Maui Mountains. Knife-edged ridges with mist-shrouded peaks separate the spectacular valleys that give Maui its nickname, "The Valley Isle." Waterfalls cascade down from towering cliffs into the streams running along the rainforest floor. Learn about the history and culture of the sights from your pilot, who is also a State of Hawaii Certified Tour Guide.
Accommodation Information:
You can cancel or change your reservation at no charge if you give us 24 hours notice prior to your scheduled tour time. Cancelations within 24 hours are assessed a 50% cancellation charge. No Shows are assessed a 100% cancellation charge. Wheelchair accessible on Eco-Star flights, conditional, please call to clarify.