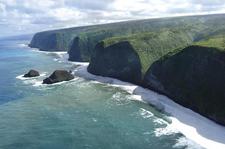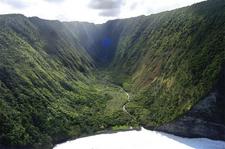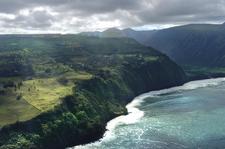 Adult Price:
$249.13
-
Members Price:
$209.27
Child Price:
$249.13
-
Members Price:
$209.27
Tour the Kohala Coast. Many consider this area to have the most spectacular scenery on the Big Island. The towering sea cliffs open into the dramatically deep and meandering valleys of the Kohala Mountains. Beautiful waterfalls cascade thousands of feet into the rainforest below and remnants of ancient Hawaiian settlements are still visable.
Accommodation Information:
You can cancel or change your reservation at no charge if you give us 24 hours notice prior to your scheduled tour time. Cancelations within 24 hours are assessed a 50% cancellation charge. No Shows are assessed a 100% cancellation charge. Wheelchair accessible on Eco-Star flights, conditional, please call to clarify.