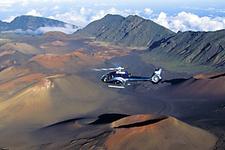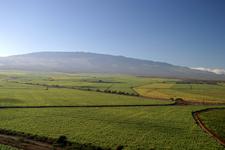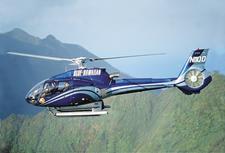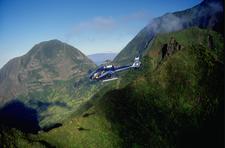 Adult Price:
$459.00
-
Members Price:
$385.56
Child Price:
$459.00
-
Members Price:
$385.56
A combination of our West Maui and Hana/Haleakala Tours - with an exciting extra bonus! This detailed tour of the entire island begins with a flight exploration of the most magnificent West Maui valleys, rain forest, and waterfalls. Then comes the bonus: we land at our scenic and exclusive remote landing site at Ulupalakua Ranch, on the slopes of Haleakala. Refreshments are served while you enjoy the breathtaking scenery and pastoral setting for approximately 20 minutes. The flight then continues for a 45-minute exploration of East Maui, including Hana & Haleakala.

Tour routes and sights visited may vary according to wind and weather conditions.
Accommodation Information:
You can cancel or change your reservation at no charge if you give us 24 hours notice prior to your scheduled tour time. Cancelations within 24 hours are assessed a 50% cancellation charge. No Shows are assessed a 100% cancellation charge. Wheelchair accessible on Eco-Star flights, conditional, please call to clarify.