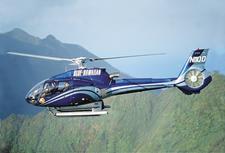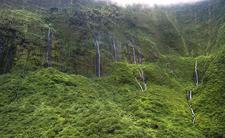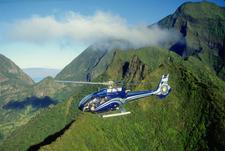 Adult Price:
$240.00
-
Members Price:
$201.60
Child Price:
$240.00
-
Members Price:
$201.60
Relatively few people, even locals, know of the grand and awesome beauty carved into the mountain that is West Maui. One can drive to the mouth of Iao valley to catch a small glimpse of the magnificent rain forest and towering valley walls which lace the entire mountain. This flight explores one hidden valley after the next and is the only possible way to come to know the real Maui. Knife-edged ridges with mist-shrouded peaks separate the spectacular valleys that give Maui its nickname, "The Valley Isle". Waterfalls cascade from towering cliffs into the streams running along the rain forest floor. If clouds and rainfall happen to be a part of your adventure, the waterfalls and rainbows can be even more spectacular. This tour is heart-thumping beauty from start to finish.
Accommodation Information:
You can cancel or change your reservation at no charge if you give us 24 hours notice prior to your scheduled tour time. Cancelations within 24 hours are assessed a 50% cancellation charge. No Shows are assessed a 100% cancellation charge. Wheelchair accessible on Eco-Star flights, conditional, please call to clarify.