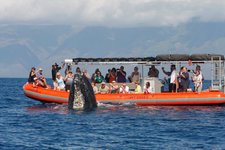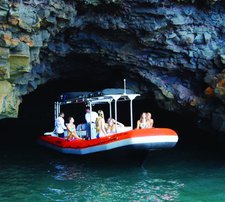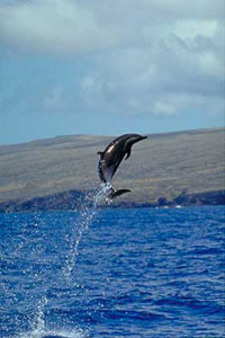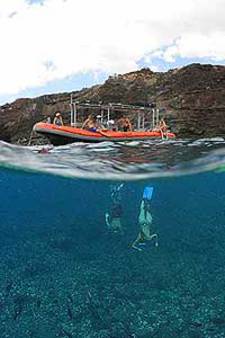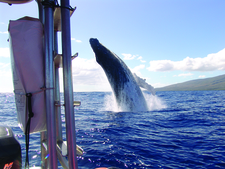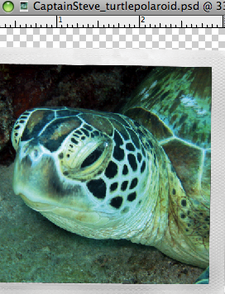 PASSENGER COUNT Price:
$0.00
-
Members Price:
$0.00
PC 3 Hour WW/Snorkel 230-530 Price:
$1848.63
-
Members Price:
$1848.63
PC 4 Hour WW/Snorkel 1215-415 Price:
$2464.84
-
Members Price:
$2464.84
Private Charter for groups up to 20 passengers on the Canefire.

We recommend guests bring cameras/underwater cameras, reef safe sunscreen (no spray sunscreen allowed on board), sunglasses, and jackets. Wear "slippahs" aka flip flops as we will be taking your shoes from you since this is a bare foot cruise. Bring towels if this is a snorkel trip. Call 808-667-5565 or visit www.captainsteves.com for more information.

All prices already include taxes and harbor fees.
Accommodation Information:
Minimum age to ride on the rafts for whale watches is 3 years old. Minimum age to ride on the rafts for snorkel adventures is 5 years old. Our trips are not recommended for people with back or neck issues, bad knees, heart problems, elderly or fragile people, or pregnant women. For a 100% refund, cancellations or changes must be made at least 48 hours in advance of the tour time by calling reservations at 808-667-5565 (10 days in advance for private charters, no refunds on the WOAP). There will be a 100% charge for no-shows. In other words, if you do not show up for the scheduled tour, no refund will be issued, as our ability to fill the seat(s) will have been lost. WOAP seats are nonrefundable but do carry forward and can be gifted.