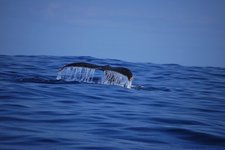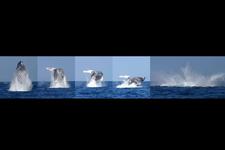 Encountering the humpback whales on 24-foot Zodiac boats is an experience of a lifetime!
Every winter humpback whales migrate to Hawaii to mate and give birth. Your naturalist captain will tell you what the whales behaviors are. We also have hydrophones on board to listen to the beautiful whale song.
We frequently sight dolphins and other marine life during our expeditions. Our fast moving Zodiacs get into position quickly and provide an exhilarating and fun ride. The low profile and high maneuverability have been recognized as the best way to explore the marine environment.


**Available on most Tuesdays, Thursdays and Saturdays

Accommodation Information:
A 48-hour notice required for cancellations. You are guaranteeing your seats, so within 48-hours of the tour departure time, there are NO refunds. For parties of 6 or more, or exclusive charters, the cancellation policy is a 72-hour advance notice. Any cancellation less than 72-hours is subject to full charge.