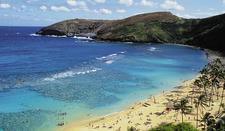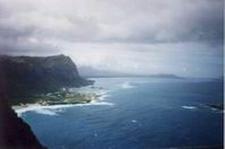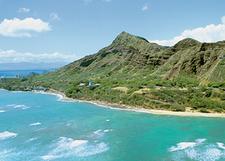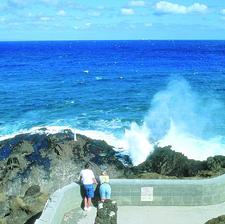 Adult Price:
$52.88
-
Members Price:
$52.88
Child Price:
$40.31
-
Members Price:
$40.31
Lap Child Price:
$0.00
-
Members Price:
$0.00
Available Daily ~ Pick Up: 2:00PM - 2:20PM ~ Return Approx. 5:30PM

Take an afternoon getaway that will sweep you along the stunningly rugged eastern coast of O'ahu and up to the windswept cliffs of the Nu'uanu Pali. Your tour guide will show you all the best this beautiful corner of the island has to offer-and personalize the experience with stories and history along the way. Through mountain rainforests fragrant with tropical flowers. You feel caught up in the diverse history and beauty of O'ahu-brought personally to life by your E Noa guide.

Stops and sites on the East O'ahu Shoreline Tour may include:
*Diamond Head Slopes and Kahala
*Hanauma Bay Lookout (Closed every Tuesday)
*Halona Blowhole and Lookout
*O'ahu Eastern Shoreline - Sandy Beach, Makapu'u Lookout, Waimanalo Hawaiian Homestead Waimanalo Bay Recreational Area
*Nu'uanu Pali Lookout

**Tour may be driven either clockwise or counterclockwise.
**Driver reserves right to adjust route for maximum visitor enjoyment and safety.
**Be ready for spur-of-the-moment stops, unexpected views and special sightseeing along the way!