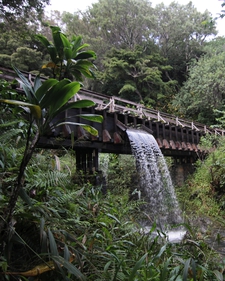 Adult (12+) Price:
$141.36
-
Members Price:
$141.36
Child (5-11) Price:
$78.53
-
Members Price:
$78.53
Comps Price:
$0.00
-
Members Price:
$0.00
Flumin' Kohala offers a unique and exclusive adventure deep in the historically rich and verdant mountains of Kohala. There you will explore the much storied Kohala Ditch, a 110 year old system of hand-wrought tunnels, elevated flumes, and concrete channels that once supplied millions of gallons of fresh water to the vast sugar cane plantations of Kohala. On a leisurely kayak float through 3 miles of the system, you will have the rare opportunity to access lush private lands, streams, waterfalls and other natural and man-made wonders kapu (forbidden) to all except guests of Flumin' Kohala.
Accommodation Information:
I agree to Flumin' Kohala's cancellation/change policy. Cancellations within the cancellation period and "no- shows" will be charged the FULL AMOUNT of the tour. All same-day reservations are final. Guests are required to sign liability waivers for all tours.