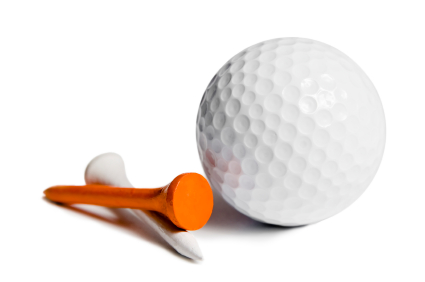 Toll Free: 800-398-9698
Year Established: 1986
Golf Courses which provide some type of offer with the A3H Gold Card Membership are listed below. Please contact the A3H directly if you experience any dissatisfaction. There is no cost to these Golf Courses to participate other than to provide a valuable offer along with high quality service and products. A3H (Activities & Attractions Association of Hawaii) 800-398-9698 Hours : 8:00 am - 5:00 pm HST Days: Monday - Friday
ACTIVITIES: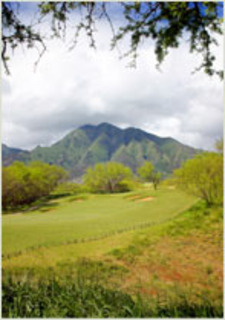 Golf Digest calls it "One of the Five Best Kept Secret Golf Courses in America." GOLFWEEK ranks it in the Top 10 Maui golf courses in Hawaii. GOLF magazine named it among the top 35 best new courses in America. The accolades go on and on. If you are seeking a great Maui golf experience, your search ends at The Dunes at Maui Lani.

You will discover a Maui golf course that is immaculately maintained, brilliantly designed, and simply a superb test of golf in every way. The Dunes at Maui Lani is a tribute to the great links courses of Ireland, where stunning dunes weave the golfer through amazing terrain. It's golf the way it was meant to be played.

More than one golf writer has described The Dunes at Maui Lani golf course as a "British Open course on Maui." The Dunes is indeed inspired by such great venues, with its clever hole designs and rugged terrain closely mimicking the "birthplace of golf."

A million years ago, The Dunes was submerged beneath the sea. Most classic links courses in Ireland and Scotland are by the water. But in Hawaii it is a little different because many of the shorelines are of lava. There are few real dunes in the islands.

Maui's Central valley however, known as the Kahului isthmus, rests between two separate volcano mountain ranges. Over tens of thousands of years, as the volcanoes rose, and the sea receded from the Isthmus, sand dunes formed where The Dunes at Maui Lani is today. Settlers over the past two centuries cultivated much of the land, but the site where The Dunes lies was mostly left untouched. It is one of the few spots in Hawaii where true dunes exist. (http://www.dunesatmauilani.com)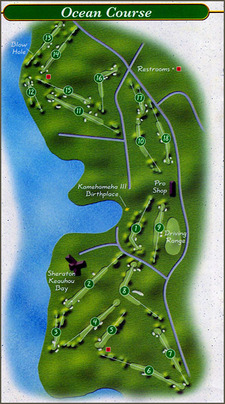 808-322-3431 CURRENT CLOSED - PLANNED TO OPEN EARLY 2016

The Ocean Course designed by William Bell sits along the Pacific Ocean with stunning mountain views. The Mountain Course designed by William Bell, Nelson and Robin Wright offers breathtaking Kona coastline views, trails of ancient lava flows and is enriched with Hawaiian culture and wild life. These two distinctive and innovatively designed Big Island golf courses can be enjoyed by both beginners and advanced golfers.

Built in 1966, this William Bell designed course maintains its charm by incorporating natural settings along the Pacific Ocean and gorgeous mountain views.

Be ready to take a picture on our signature holes #3 and #12. Enjoy seeing the grand splash on hole #13 where you will see the blow hole known as "puka" in Hawaiian. Keep a lookout for Humpback whales during November through March.

Home of LPGA Takefuji Classic in 2000 and 2001, this 18 hole championship course offers wide, lush fairways, Bermuda grass greens and numerous sand bunkers.

The only natural obstacles are the turquoise blue water and lava rocks. You'll know why this course was chosen as one of the top 100 courses by Golf Digest and Golf for Women Magazine. ESPN, Zagat Guide recognizes it as one of Nation's top golf facilities; and has a rating of "excellent" as voted by players in America's top Golf Courses.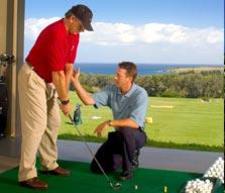 The Kapalua Golf Academy is Hawaii's most complete state-of-the-art golf school and practice facility. Designed by PGA Touring Professional, Hale Irwin.

The golf academy and 23-acre practice area provide golf instruction in all aspects of the game?putting, chipping, wedge and bunker play, specialty shots and the full swing.

Additionally, Kapalua's dedicated staff of PGA Professionals offer a full spectrum of instructional programs: individual golf lessons, corporate clinics, golf schools, daily clinics and custom off-site instruction.

Congratulations to the Kapalua Golf Academy staff on their recent awards: Jerry King - "Top 100 Intructors" - Golf Magazine, Claude Brousseau - "Golf Professional of the Year" - PGA Aloha Section,Ben Hong - "Golf Professional of the Year" - PGA Aloha Section

Facility Highlights:
85,000 square feet of grass teeing area, Several practice putting greens, Greenside fairway practice bunkers, 18-hole putting course, Ample target flags and greens Specialty short game area, Sheltered tee area Indoor hitting bay with digital video analysis, distance wedge area with greens from 20 to 120 yards, 2,500 square foot learning center