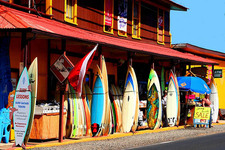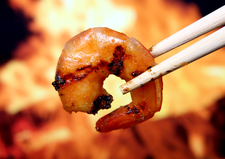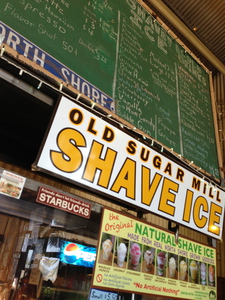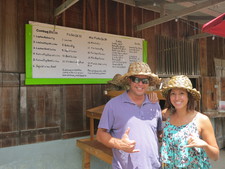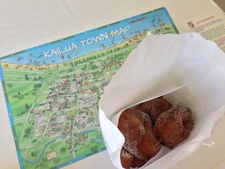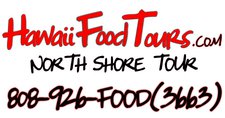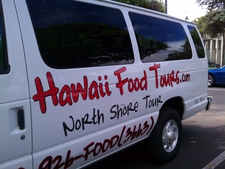 Guest (Any Age) Price:
$159.00
-
Members Price:
$159.00
Hawaii Food Tours are Rated #1 in the "Food & Drink" category on Trip Advisor for a great reason!

We are the finest food tour company in Hawaii, including LUXURY AIR-CONDITIONED HOTEL PICKUPS THROUGHOUT WAIKIKI IN A GORGEOUS MERCEDES TOUR VAN, along with a day full of food and fun!

Our Famous North Shore Food Tour™ is a famous tour that you must not miss! It's fun, informative & delicious! It's such a beautiful day up on our north shore, with gorgeous photo opportunities to make your friends & family back home ultra-jealous!

We are happy to bring you our North Shore Food Tour! This tour delves into the history, lore and culture of the North Shore, with great food and fun mixed in, as always.

Guests like you have always wanted to see the "country" side of Oahu, and enjoy the many delicious food offerings away from the city, but renting a car can be expensive, and driving our roads can be daunting. Plus, it's impossible to know the best foods to sample in a new place, right? That's where we come in!

You may have seen us on the TV Food Network! Or perhaps you have heard that MSNBC named Hawaii Food Tours™ as one of the best food experiences in the world!!

Time: Every Day 9:00am-3PM.

Attire: Very Casual, comfortable shoes

Description: Bring a big appetite for this Fun Daytime tour.

This is an entertaining, informative and delicious Tour with two different sit-down lunches (1 is Genuine Hawaiian; the other is for the Best Garlic Shrimp in Hawaii!), plus a delicious dessert! Oh, and now this tour includes a special visit to a former Sugar Mill & Coffee Plantation!

This North Shore Food Tour is a delicious social experience founded by Chef Matthew Gray, one of Hawaii's most well-known food and wine experts. Matthew is a former Celebrity Chef and was the Food Writer and Restaurant Reviewer for Hawaii's largest daily newspaper for several years.

We'll answer all your food questions and give you valuable tips on how to make your Hawaii vacation more memorable.

Added Value: EXTRA VALUE, Award-Winning Chef Douglas Lum NOW CONDUCTS THE TUESDAY NORTH SHORE FOOD TOURS!!

We are the BEST #1 RATED COMPANY in HAWAII OFFERING GUIDED RESTAURANT and FOOD TOURS. Yummy Food, Tons of Fun, and Fascinating History - you can't beat that, right!

Come experience why our Hawaii Food Tours™ are being called "The Tastiest Tours in Hawaii."

Although Hawaii Food Tours™ endeavors to operate tours each day, we reserve the right to cancel/reschedule tours at any time, usually no more than 48 hours in-advance. Any tour that cannot be rescheduled will be fully refunded immediately.

Take a look at the Amazing Reviews on the TripAdvisor Website (http://www.tripadvisor.com/Attraction_Review-g60982-d670789-Reviews-Hawaii_Food_Tours-Honolulu_Oahu_Hawaii.html) that we've been getting from our very satisfied guests, just to whet your appetite!

You'll be seeing beautiful special locations, and learning what makes the North Shore so unique.

This tour runs from 9am until about 3PM, and will have the same friendly, intimate and exclusive feel as our other tours.

Book your tour right now...
Full refund if canceled more than ONE WEEK prior to scheduled tour. Cancellations that occur within ONE WEEK of tour will be charged 100% of tour cost. "No-Shows" also will be charged full price of tour cost.