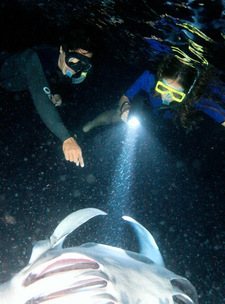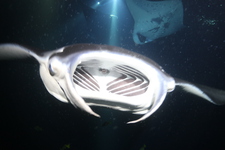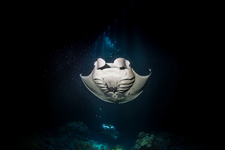 Adult (7-yrs & up) Price:
$160.49
-
Members Price:
$136.42
Ride Along Price:
$52.64
-
Members Price:
$52.64
Join us aboard Fair Wind's luxury vessel, Hula Kai, for one of the most exhilarating experiences in Hawaii.

Mantas are very gentle, no teeth, stingers or barbs. They are simply big and beautiful with wingspans that can exceed 15-feet in width! These "Gentle Giants" visit us nightly to feed on the plankton that is attracted by Hula Kai's bright lighting.

This cruise includes warm soup & bread rolls, hot drinks (tea & hot chocolate), snorkel gear, wetsuit and instruction. Wine and beer available for purchase after snorkeling.

Minimum age is 7 years old

Please Note: Guests MUST be able to swim & snorkel on their own without help from others and without flotation devices.

Please check in at our Keauhou Bay office with towels and a jacket.

*** MANTA PLEDGE*** The Mantas are wild creatures and while we have a high success rate there is not a 100% sighting guarantee. Should we not see Mantas we will rebook you if we have availability and your schedule allows. We do not offer refunds in this instance.


Accommodation Information:
*By checking this box I acknowledge that I, and my party, are able to swim on our own without assistance, have previous snorkeling experience, and for manta tour guests understand no refunds will be provided for zero manta sightings. Aloha, please be advised that our 24-hour cancellation policy has changed due to the recent worldwide threat of COVID-19. Please note, should you (or anyone in your group) feel ill or be showing clear signs of sickness, we kindly encourage you to postpone your snorkel cruise and reschedule for a later date if possible. A full refund will be issued to you (and the entire group if necessary) should such an occasion arise and are not able to reschedule. Any advanced notification you can provide us with would be greatly appreciated. Mahalo! ***For Manta Tour guests only: Should the rare occasion occur where there are zero manta sightings, you are welcome to come again free of charge. Some restrictions apply and no refunds provided.