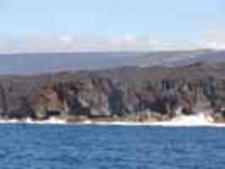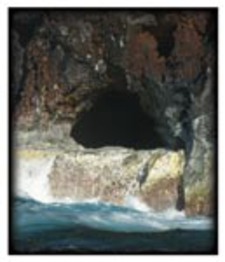 Adults (13+) Price:
$150.00
-
Members Price:
$150.00
Junior (5-12) Price:
$100.00
-
Members Price:
$100.00
Private (49 Max) Price:
$4000.00
-
Members Price:
$4000.00
Hawaii Volcano Boat Tour

The best Big Island tour to explore the ongoing volcanic activity as Kilauea volcano continues to erupt. Our fleet of Lava Boats offer the most comfortable cushioned seats of any lava tour in Hawaii. Come experience history in the making as the Kapoho Bay eruption shapes the diverse puna coastline.

Tour departs from the Wailoa Harbor next to Suisan Fish Company in Hilo.
Daily sunrise and sunset departures explore the Hilo and Puna coastlines in-route to Hawaii's easternmost point, Cape Kumukahi marked by the historic lighthouse. Well known for the cleanest air in the world the Kapoho area has long been known as Puna's best kept secret vacation paradise. Rich in natural beauty this coast boasted geothermal heated hot ponds, protected tide-pools, tropical oasis's and home to one of the islands best surf spots Pohoiki Bay.

While underway crew will assess current eruption activity to provide you the best views of current eruption activity. The volcano is ever-changing we cannot guarantee any type of volcanic event. Our Volcano Boat Tours regularly feel the heat as the land cools, see the steam from the out-gassing coastal fissures, discover newly created black sand beaches and witness the lava glows at the sea and up the mountain.

Your skilled captains and friendly crew look forward to sharing our knowledge of the Hilo and Puna coastlines with you.


PLEASE READ & FOLLOW DIRECTIONS do not trust GPS follow directions please

3:30PM meet time 4:00PM Departure captains are not obligated to hold the boat. All passengers need to be present for check in. Please have all items ready to board and have used the restroom we need all guests present for safety briefing at this time. We have limited seating & do not overbook our tours to ensure your seat late passengers or no shows will be charged full tour amount with a rebooking fee of $100 per passenger on similar tour.

DRESS TO GET WET THIS IS A HIGH SPEED ROUGH WATER OPEN OCEAN BOAT TOUR - Bring a change of clothes for after trip good chance you will get WET.

What to Bring & Wear: All items need to be brought in a bag preferably, all electronics need to have a way to protect from damage: ie zip-lock bags, waterproof jacket, rain poncho are great things to have available.

Accommodation Information:
Reservations cancelled before 48 hours receive a 90% refund. All cancellations will be assessed a 10% processing fee Cancellations Less than 48 hours will not be refunded it doesn't allow enough time to rebook seats. All passengers must be from age 6-75 years old and weigh less than 250 pounds, able to climb a 10 ft ladder, no issues with back, neck, or joints including heart problems, osteoporosis, recent injuries, obesity & pregnancy's are not allowed on tour. If handicapped please consult physician before considering tour and inform agent during booking. Tour this is a psychical demanding tour in rough open ocean waters not a lake like boat ride. Company reserves the right to cancel an passenger at time of tour if captain feels a guest is unfit for tour. By pressing SUBMIT I acknowledge that I have read & understand the Cancellation policy, all passengers may be required to sign a liability waiver prior to tour.