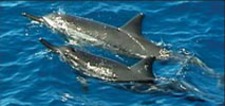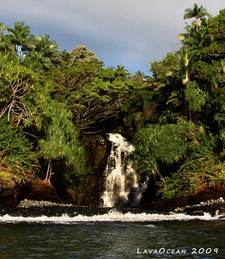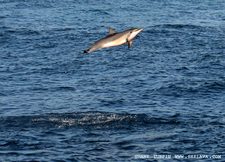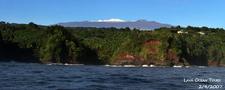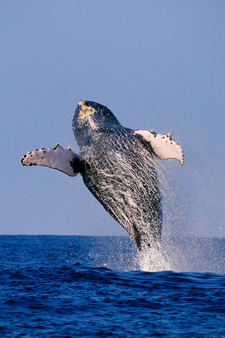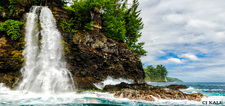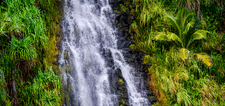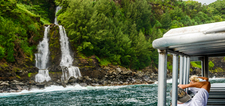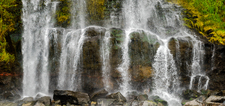 Adults (13+) Price:
$150.00
-
Members Price:
$150.00
Junior (5-12) Price:
$100.00
-
Members Price:
$100.00
Kama'aina Price:
$125.00
-
Members Price:
$125.00
Private (49 Max) Price:
$4000.00
-
Members Price:
$4000.00
Castaway on The ultimate Hawaii Waterfall & Dolphin adventure to see the Best Big Island waterfalls meet the sea along the breathtaking Hamakua Coastline. Enjoy an exhilarating ride on our high speed pleasure catamarans. Discover exclusive views of dozens of remote Big Island waterfalls, only accessible on a Lava Ocean Tour from Hilo. You'll also, see lush tropical landscapes, learn the stories of historical places, and explore unspoiled Hawaii sites.

Highlights include:

View 25-40 stunning waterfalls daily and plenty more on a 3 hour ultimate waterfall extravaganza.
Encounters with wild dolphin pods, whales (Dec.-May), flying fish, and an array of sea birds.
Surf spots, sea caves, rain-forests, black sand beaches and stories of Hilo's once thriving plantation era are all a part this unique adventure.
On clear days panoramic views of Hawaii volcanoes Mauna Kea, Mt. Kilauea & Mauna Loa.
Modern 2014 built boat has 2 full restrooms, stereo sound, comfy padded covered seating and is powered by 4 powerful motors
Fresh island snacks and beverages provided throughout tour
Restrictions: Must be at least 4 years of age with no major surgeries in the past 3 years, tour is not for expectant mothers, or anyone who has health issues that maybe aggravated by an open ocean tour.
What to Bring & Wear: Dress to go boating you may get wet , hat, sunscreen and a light jacket or sweatshirt, wear any kind footwear.
Accommodation Information:
Reservations cancelled before 48 hours receive a 90% refund. All cancellations will be assessed a 10% processing fee Cancellations Less than 48 hours will not be refunded it doesn't allow enough time to rebook seats. All passengers must be from age 6-75 years old and weigh less than 250 pounds, able to climb a 10 ft ladder, no issues with back, neck, or joints including heart problems, osteoporosis, recent injuries, obesity & pregnancy's are not allowed on tour. If handicapped please consult physician before considering tour and inform agent during booking. Tour this is a psychical demanding tour in rough open ocean waters not a lake like boat ride. Company reserves the right to cancel an passenger at time of tour if captain feels a guest is unfit for tour. By pressing SUBMIT I acknowledge that I have read & understand the Cancellation policy, all passengers may be required to sign a liability waiver prior to tour.