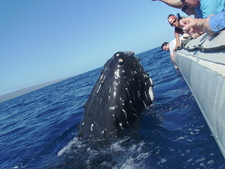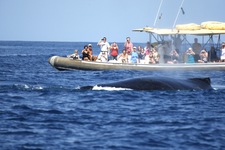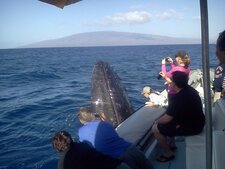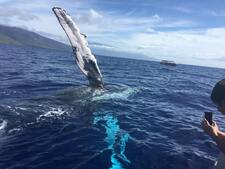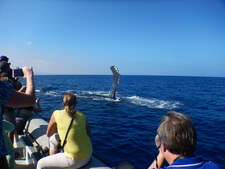 Briefing Winners Price:
$0.00
-
Members Price:
$0.00
Afternoon Whale Watch 2 for 1 Briefing Prize
Only on 1:00, 2:30 & 3:00pm Whale Watch Adventures!!

Conditions:
1. Gift Certificate valid only with Adult companion passenger vouchered and paid at regular rate.
2. Not saleable and not redeemable for cash.
3. Not valid with any other promotion or discount.

Description:
Remember, our year round Lanai dolphin encounters, Snorkel excursions also provide good chances for whale watching coming to and going from Lanai. Get a "free" whale watch on either the.....
Lanai Dolphin Adventure- 1/2 day trip
Lanai Landing Adventure- 3/4 day trip


Accommodation Information:
A 48-hour cancellation notice in advance of the trip departure time is required for a refund. If an attempted cancellation is less than 48-hours advance notice and due to a medical illness, a written statement from a LOCAL physician or medical clinic is required. Guest may reschedule an excursion without a cancellation charge if the new excursion is taken within 72-hours of the booked excursion (limited by availability, unable to cancel). Any price differential in the original booked excursion and the rescheduled excursion shall be paid by or refunded to the passenger as the case may be.