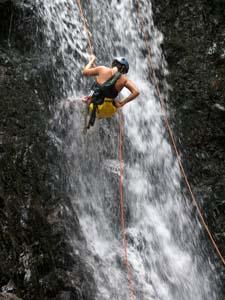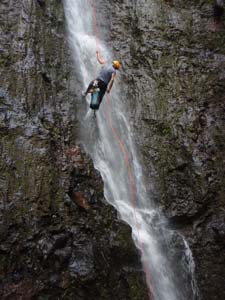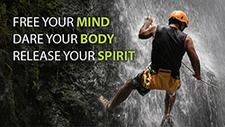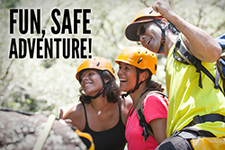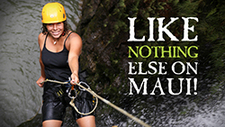 Canyoneer Price:
$208.33
-
Members Price:
$208.33
This course is the perfect chance for you to see what canyoneering is all about under the guidance of an experienced canyoneer. It's a single day covering all the basics to get you comfortable. You learn some of the techniques and get a chance to use them in a wet canyon.

The course focuses on basic canyoneering techniques including canyoneering equipment & knots, anchor dynamics, rappelling, flash flood awareness, the Canyon Rating System and more.

Located an hour out on the Hana Highway, the course takes place in the Puohokamoa Valley adjacent to the Garden of Eden Arboretum 28 miles from Kahului--half-way to Hana.

DETAILS
Bring lunch, a towel and change of clothing. We provide plenty of bottled water. There are toilets and changing rooms at our operations center in the arboretum.
Accommodation Information:
If you cancel 48 hours or more prior to the date of the event, you will receive a full refund less a 10% cancellation fee. If you cancel within 48 hours for any reason, you will receive no refund, unless we can replace you. If Maui Canyon Adventures cancels (which we may in the event of dangerous weather or conditions), you will receive a full 100% refund. No refund is issued if participants are unable to join the tour at check-in because they don't meet the age or weight requirements. For our 3-day courses, the cut-off period for full refunds is seven days prior to the first class, unless we can replace you. We also guarantee within seven days that the class will take place once we confirm it.