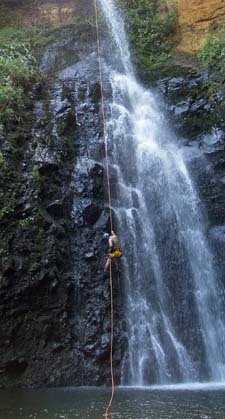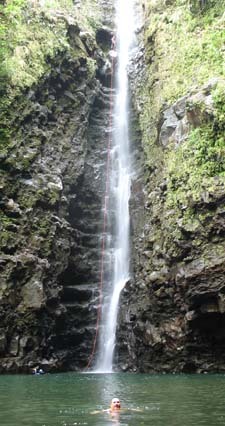 Canyoneer Price:
$520.84
-
Members Price:
$520.84
This is the essential canyoneering course and is designed to give you the confidence you need to extend your canyoneering explorations to the next level. The course teaches beginning and intermediate techniques and helps you to feel more comfortable in a canyon setting. It will prepare you to travel through canyons rated up to 3C in the technical canyon rating system. Includes:

canyon topography and rating systems
canyon navigation and route finding
canyoneering gear selection, use and care
climbing, belaying and hand lines
utilizing transient anchors for belays, hand lines and sequencing
how to evaluate and rig specialized canyoneering anchors and belay systems
the importance and proper use of tension-releasing hitches
rappelling and passive lowering / Contingency Anchor systems
efficient rope deployment and rigging
locking off on rappel
meteorology and flash floods
canyoneering style and ethics
ascending fixed ropes
transitions from rappel to ascend and back to rappel
basic wet canyon skills
anchor Dynamics

Located an hour out on the Hana Highway, the course takes place in the Puohokamoa Valley adjacent to the Garden of Eden Arboretum 28 miles from Kahului--half-way to Hana.

DETAILS
There are toilets and changing rooms at our operations center in the arboretum.
Lunch is included (turkey or veggie wrap, cookie, fruit, water). Vegan or gluten-free available.

Accommodation Information:
If you cancel 48 hours or more prior to the date of the event, you will receive a full refund less a 10% cancellation fee. If you cancel within 48 hours for any reason, you will receive no refund, unless we can replace you. If Maui Canyon Adventures cancels (which we may in the event of dangerous weather or conditions), you will receive a full 100% refund. No refund is issued if participants are unable to join the tour at check-in because they don't meet the age or weight requirements. For our 3-day courses, the cut-off period for full refunds is seven days prior to the first class, unless we can replace you. We also guarantee within seven days that the class will take place once we confirm it.