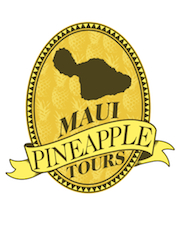 Phone: 808-665-5491
Year Established: 2008
Maui welcomes you to the one and only Maui Pineapple Tour (MPT). MPT is a great Maui activity for the whole family. Situated in the historic plantation town of Haliimaile, Maui Pineapple Tours takes guests on an exclusive experience of Maui's pineapple heritage. Learn about the unique growing cycle and cultivation techniques of Hawaii's pineapple and Maui Gold®. There is only one place in the United States where you can take a tour of a working pineapple plantation. That is on Maui at the Haliimaile Pineapple Plantation. This is a really fun tour, one of the most fun in Hawaii. It's educational, eco-friendly, scenic and tasty!
ACTIVITIES: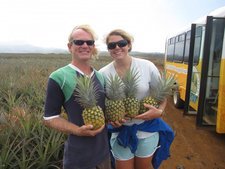 Enjoy a guided tour through working Maui Gold Pineapple fields as well as the packing and shipping factory. Discover the history and fascinating facts about pineapple in Hawai'i. Sample pineapples of varying stages right from the fields as well as take home a free pineapple. 1 Pineapple per person are included.
Check-in and Park near Hali'imaile General Restaurant, 15 minutes prior to tour departure. (Look for Maui Pineapple Bus in front)

CALL FOR SPECIAL RATES FOR GROUPS OVER 10. 808-280-5745
Cancellation Policy: Please note the 24 hour cancellation policy for 100% refund.