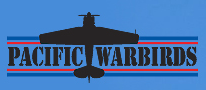 Fly the skies of Oahu, Hawaii with the Pacific Warbird Rides. You will fly the SNJ during this introductory flight which replicates the familiarization Flight many WWII Aviation Cadets experienced early in their training. The sights, sounds and smells of the military aircraft with its radial engine provide the experience of a lifetime. Pacific Warbirds offers one of the best Hawaii adventure tours available. If your Oahu vacation includes a plane ride, why not experience a warbird ride? Hawaii Pacific Warbirds does not simply perform aircraft rides, but a historical experience making it one of the best Oahu attractions. No pilot certificate or experience necessary!
ACTIVITIES:
You will fly the SNJ during this introductory flight which You will take the controls and experience the SNJ first hand during the Silver Eagle Flight which has an expanded flight envelope allowing more time for aerial maneuvers.
As a member of the Aviation Detachment, You will participate in a photo survey mission to assess battle damage over Pearl Harbor and other attack sites. You are in the seat of a World War II aircraft over Pearl Harbor on December 10th, 1941 three days after the devastating attack! History comes alive during your classified intelligence briefing, the reconnaissance flight and confidential debriefing. The experience is realistic and enlightening. You fly in the venerable U.S. Navy SNJ (AT-6) and participate, taking the photos for the G-2 Intelligence Department during the mission.
Cancellation Policy: ONLY ONE SEAT PER FLIGHT AVAILABLE. Your eTicket advance booking prices are guaranteed. We will not process payment more than 90 days in advance. Pacific Warbirds makes every effort to fly each reserved flight. Therefore, a 72-hour cancellation or change of flight notice is required for all flights. If for any reason you decide to cancel or change your reservation, you must notify us 72-hours prior to the flight date. Sorry, cancellations or changes made within 72-hours of the flight are not refundable and you will be charged in full. If you decide to cancel or change your reservation, we require a Reference Number or Order ID and the credit card number used at the time of the reservation. All flights are weather permitting. If for any reason a flight is cancelled by Pacific Warbirds due to the weather, your ticket will be fully refunded or you may choose to re-schedule your flight plans. Please note that flight route and destinations may be changed due to weather conditions. For further assistance, you may contact us via e-mail or call our reservations (808) 753-1346.