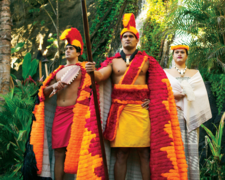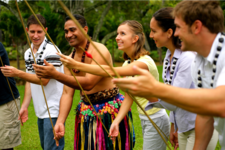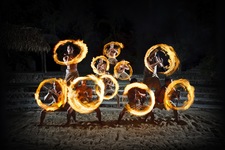 Adult Price:
$173.95
-
Members Price:
$147.86
Child Price:
$144.36
-
Members Price:
$122.71
USA Today's BEST Hawaii Attraction, the Polynesian Cultural Center would like you to treat yourself to our premier Ambassador package as guides take you on a journey through Polynesia. Experience firsthand the cultures of the islands as well as the HUKI canoe celebration, IMAX movie, Laie tram tour and canoe rides. Join us for the award-winning Ali'i Luau, also known as Hawaii's most authentic Hawaiian luau. This must-see dining experience introduces you to ancient chiefs and their royal court, as well as shows you the traditional ritual of removing a well-roasted pig from the fire pit known as an 'imu'. Delight in our traditional feast fit for a King. End the night with ambassador seating at our spectacular HA: Breath of Life show.

Transportation is extra with this package, and is available through centralized locations.

You will be purchasing tickets to the Polynesian Cultural Center on the Activities and Attractions Association of Hawaii's website. This order will be received and processed by the Polynesian Cultural Center about one business day after your purchase.

Changes to this order can be made one business day after making this booking. If you have changes or questions, please call 800-367-7060 and state that you have purchased tickets on the Hawaiifun.org website for further assistance.
Accommodation Information:
Transportation:
No Transportation
10 am motorcoach transportation
There will be no charge for cancellations made by 5:00p day before the date of the activity. Cancellations made after 5:00p of the date of the activity will be charged the full price per ticket, and the full cost of any transportation booked. Please remember that we're closed on Sundays, Thanksgiving Day & Christmas Day.