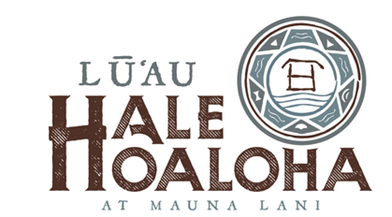 The Story of Haleo - the Voice of Life, celebrates the history of the ahupua'a called Keauhou, and the heart of those who came from this land area. From the birth of Kamehameha III to the surfing stories of He'eia Bay, the dancers and musicians of Island Breeze take you on a journey through a very special time in Hawaii's history. Join us as we learn about the battle of Kuamo'o and how Kamehameha III bridged the gap of ancient treasures and traditions as he brought the people of his kingdom into a "new era" in the islands. We take you on a colorful and entertaining journey through history, sharing the stories of our Polynesian cousins and the gifts they brought to Hawai'i through their language, culture, music and dance. You will have the opportunity to meet the dancers before the show, to "talk story" and learn more about the language and culture of Hawai'i. Live dinner music serenades guests as they enjoy a delicious feast. And, just as the suns is setting over Keauhou Bay - Haleo begins.
ACTIVITIES:
Held at the Sheraton Kona Resort & Spa at Keauhou Bay, Haleo luau - the voice of life celebrates the history of Keauhou and the significant events in Hawaiian history that took place in the Keauhou area. From the birth at Keauhou Bay of Kauikeauoli who became Kamehameha III, surfing stories of He'eia Bay and the battle of Kuamo'o.

Highlights include preliminary activities, buffet dinner, open bar and Polynesian luau show.
Cancellation Policy: There is a 24 hour cancellation policy for all bookings. Reservations canceled before the 24 hour period will receive a 100% refund. Reservations canceled after the 24 hour period will be charged a 50% cancellation fee. Nonattendance without notice will be assessed the full cost of the tickets. Groups of 11 or more guests require a 48 hour notice of cancellation.