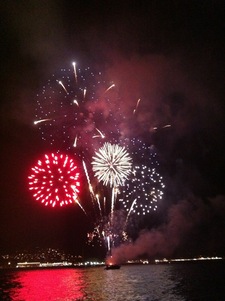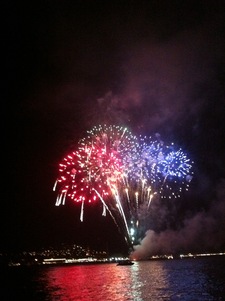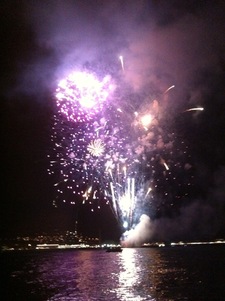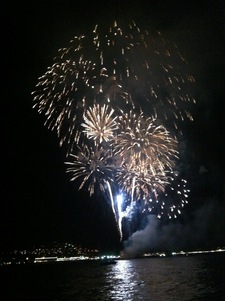 The best place to view the 4TH OF JULY FIREWORKS is from our EXPLORER SUPER RAFTS close to the action! Enjoy a beautiful sunset followed by fireworks with unobstructed views. Sodas, bottled water, juices and heavy pupus and snacks included.

For those who would like an alcoholic beverage they are invited to BYOB. We will supply disposable glassware and ice for drinks for prep purposes. (Please note however that this is a family friendly trip so no drunken or inappropriate conduct will be allowed. Be considerate of your fellow passengers.)

Our Explorer Super Rafts are the largest in Hawaii and have plenty of comfortable padded seating and even an on-board marine head/restroom if necessary.
Accommodation Information:
A 48-hour cancellation notice in advance of the trip departure time is required for a refund. If an attempted cancellation is less than 48-hours advance notice and due to a medical illness, a written statement from a LOCAL physician or medical clinic is required. Guest may reschedule an excursion without a cancellation charge if the new excursion is taken within 72-hours of the booked excursion (limited by availability, unable to cancel). Any price differential in the original booked excursion and the rescheduled excursion shall be paid by or refunded to the passenger as the case may be.