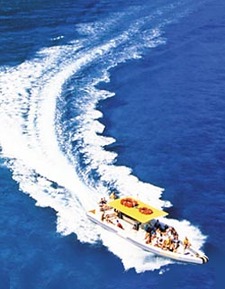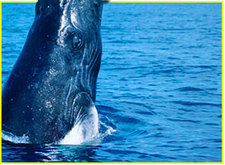 Adult Price:
$52.50
-
Members Price:
$52.50
Child Price:
$41.80
-
Members Price:
$41.80
Private Price:
$1607.51
-
Members Price:
$1607.51
Enjoy whale watching on our Explorer Super Rafts
Our twin engine Explorer Super Rafts are very fast and comfortable vessels with an on-board restroom and give our guests more time to watch whales and less time traveling to and from our leviathan friends. Be a part of the action -- close to the water and the whales -- enjoy a truly remarkable experience with our Humpback.

The Explorer Super Rafts get our guests to the whale watch areas fast for longer viewing opportunities, which is particularly important in the early and late part of the season when the whale populations are further off-shore.

Every seat is a "front row seat" with great viewing. Hear the "songs of the Humpback Whales" from our Hydrophones on-board our Explorer Super Rafts.

Up close and personal viewing - our Explorer Super Rafts offer our guests an ocean level view of the whales, not 15 feet above the water as in the larger boats -- be close to the action and the whales.

Avoid the crowds of the larger boats, it is more fun to view the whales with a few friends rather than 100+ strangers.